Timber freight train under threat as 'geese need peace'
A TIMBER freight service that transfers wood from Aberystwyth by rail is under threat due to concerns raised that the trains disturb geese along the Dyfi Valley.
The service, which sees timber transferred directly from Aberystwyth to a factory in Chirk, was made permanent last year following successful trials and removes the need for lorries on the narrow and slow roads of mid Wales.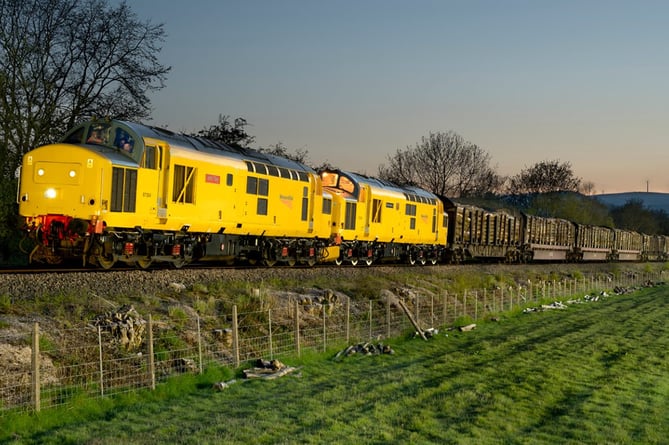 The timber freight train near Aberystwyth (Colas Rail)
Colas Rail UK who operate the service to Kronospan hailed the return of freight trains from Aberystwyth for the first time in 25 years as an environmentally friendly alternative to road transportation.
Also in the news
It is claimed that every run on the 100 mile trip removed 16 heavy goods vehicles from the road, transporting 700 tonnes of timber to northeast Wales.
But, concerns have been raised by RSPB Cymru over the disturbance the rail service causes to rare Greenland White-fronted Geese along the Dyfi estuary at Ynyshir.
Questioned this week by the Cambrian News over its concerns, David Anning, Site Manager at RSPB Ynys-hir, said: "The Dyfi Estuary is an incredibly important place for birds, including for the rare Greenland White-fronted Goose, for which the estuary is of international significance.
"RSPB Cymru, with other partners in the Wales Greenland White-fronted Goose partnership, have worked hard to reduce disturbance levels on the estuary for these rare birds, as we feel that this is an important factor determining their long term survival. We are keen to see disturbance levels maintained at a low level by everyone who uses the estuary."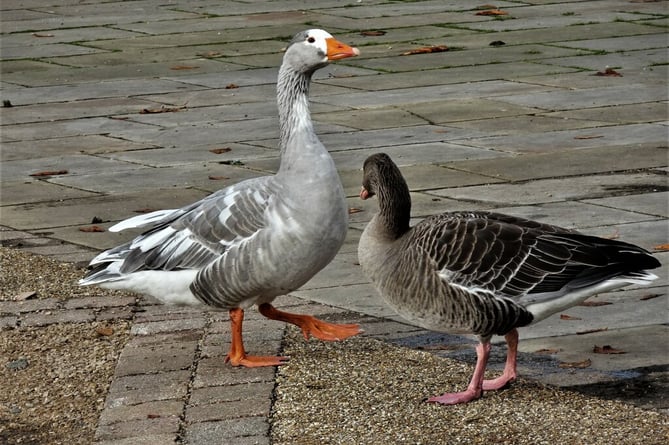 The Greenland white fronted goose (Bernard Sharp/Geograph)
Glantwymyn councillor and Plaid Cymru leader in Powys, Elwyn Vaughan, said: "There are real concerns that a freight service on the Cambrian line will have to stop over concerns it disturbs geese in the Dyfi valley.
"Whilst the white fronted geese are welcome visitors to the area, it must be noted that the decline in numbers happened well before the timber freight trains started, with numbers falling from 160 birds in the late 1990's to 25 in 2018.
"Hence it is far too easy to blame this important freight service whilst it's obvious there have been other factors causing the decline.
"At a time when the impact of pollution, getting heavy traffic off our roads and making the most of our railways is a fundamental environmental aim, it would be counterproductive to stop freight trains travelling through our Biosphere area.
"Geese may want peace but they will also want to avoid global warming and taking freight off our roads is one way of doing that."
Ann Weedy, Natural Resources Wales' Operations Manager for Mid Wales said: "We provide advice to Network Rail about safeguarding the internationally important habitats and species which are found on the Dyfi estuary, one of Wales' most important areas for biodiversity.
"NRW does not make the decision about whether to run the timber train. Discussions on this matter are ongoing between NRW and Network Rail."
Network Rail was contacted for comment, but advised the Cambrian News to speak with Colas Rail, who have been approached for comment.