Nov 21: Tax cuts hopes grow; Elizabeth line trains funding plea …
Expectations are growing that Jeremy Hunt will unveil tax cuts tomorrow, with an Autumn Statement that will also see welfare reforms aimed at pushing benefits claimants back into the workplace.
It comes after Rishi Sunak used a speech yesterday to promise tax cuts and pledged to 'reward hard work' in what appeared to be a clear signal of intent ahead of tomorrow's statement.
According to The Times, people could see their benefits reduced by £4,680 a year from 2025 as part of a significant tightening of welfare rules. The potential move comes as Tory MPs look forward to the prospect of tax giveaways, a result of improved forecasts for the public finances and a significant drop in inflation in recent months.
Transport secretary Mark Harper has been urged to fund new Elizabeth line trains to help save the UK's largest rail assembly factory.
Alstom is consulting on potential redundancies – believed to be around 550 – at its train manufacturing site in Derby, while 780 contractors are also at risk because of a gap in its order book.
In a joint letter, bosses from Transport for London, Alstom and trade union Unite urged Harper to agree to fund new trains for the line, stressing the importance of a quick decision before Alstom demobilises its production facilities for the Aventra trains used on the route.

Universities will receive a £20m investment to help them 'spin out' research into commercial businesses, the Treasury has announced ahead of tomorrow's Autumn Statement.
The funding, which follows an independent review, is intended to support the 'next generation' of university 'spin-outs', which see academic institutions commercialise their research and raised £5.3bn in 2021/22.
Vivienne Stern, chief executive of Universities UK, said: 'We welcome this review's recognition of the positive impact and important role that university spin-outs have on driving growth and supporting the national and local economy.'
Abu Dhabi-backed investment fund RedBird IMI has paved the way to take control of the Telegraph and Spectator publications after agreeing loans to repay debts owed by previous owners the Barclay family.
Lenders for the Barclay family would need to agree to the deal, which is also expected to receive severe political scrutiny.
It comes five months after restructuring specialists AlixPartners were appointed as receivers for the business to recover outstanding debts to lenders, worth more than £1bn.
Shadow chancellor Rachel Reeves has convened a new British infrastructure council with a group of major companies as Labour seeks to burnish its pro-business credentials.
Bosses from Lloyds, HSBC, Santander UK, Phoenix, Fidelity and US firm BlackRock are among members of the body, all acting in an independent advisory capacity.
The shadow chancellor said 'winning the global competition' to attract investment will require 'new models of collaboration between government and investors' as she chaired the council's first meeting in the City of London.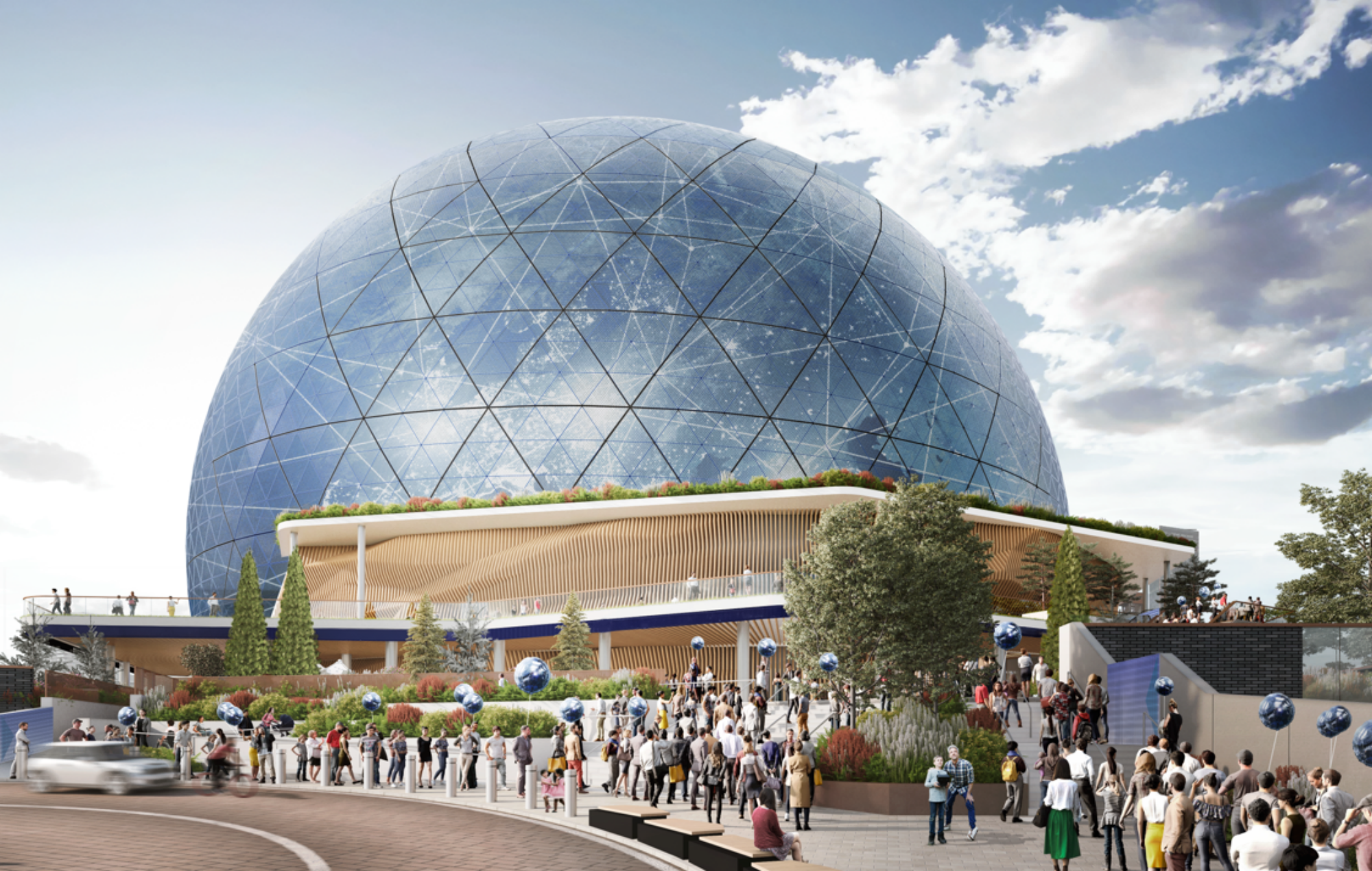 Plans for a massive Las Vegas-style entertainment venue in east London have been rejected.
The 21,000-capacity, 300ft-tall MSG sphere in Stratford would have been illuminated on the outside and have the highest-resolution LED screen on Earth and immersive sound systems to host concerts, shows and sporting events.
However, the Madison Square Garden Company planning application to the London Legacy Development Corporation was rejected by Sadiq Khan yesterday, citing 'an unacceptable negative impact on local residents'.
Proposed legislation will enact reform to keep the UK's public service broadcasters 'at the top of their game' and 'level the playing field' by removing threats to their sustainability, culture secretary Lucy Frazer is expected to say today.
The Media Bill, which has its second reading in the House of Commons, will update decades-old laws to ensure viewers can more easily discover public service broadcast services such as BBC iPlayer and ITVX on smart TVs, set-top boxes and streaming sticks.
It also features plans to support Channel 4's sustainability by allowing the broadcaster to make more of its own programmes.
Close to four-fifths of motorists feel intimidated by other road users when they're behind the wheel, a new survey has found.
Some 89 per cent of new drivers or learners aged between 17 and 24 also feel intimidated by other motorists when they're out on the road.
More than half of the 1,287 people questioned by Aviva said tailgating was the main cause of this intimidation, followed by being overtaken at high speeds and being undertaken.
The FTSE 100 closed 7.89 points down yesterday to end the day on 7,496.36. The Cac 40 was up 13.02 points at 7,246.93, the Dax was down 17.83 points at 15,901.33 and the Dow Jones was up 203.76 points at 35,151.04.
Today will see a bright start in Northern Ireland and Scotland, but turning cloudier later with some light rain in far northern Scotland, says BBC Weather. Elsewhere, it'll initially be cloudy with showers but the skies will gradually clear.
Wednesday will be windy, with strong westerly winds for most. North-west Scotland will see further spells of rain, with some drizzle likely in other western spots of the UK, but it'll be brighter to the south-east.