Enough grunt to squirm and shimmy at any speed
OF all the bleak dystopian concepts in that iconic road movie Mad Max, the assertion that our hero's supercharged police interceptor is "the last of the V8s" is the most memorable.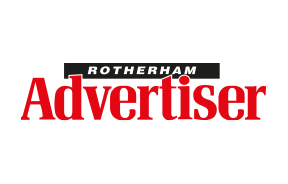 ROAD TEST: F-Type R 75
Thoughts of a future shorn of the evocative engine configuration remain seared into the minds of petrolheads who flocked to see Mel Gibson's early silver screen hit.
It is a moment that resonates during our F-Type R 75 road test ahead of Jaguar's wholesale shift to electric propulsion in 2025.
Jaguar's final petrol-powered Jaguar sports car – 75 years after its first – ensures that the breed bows out with a V8-powered brute; five litres of supercharged capacity delivering 575PS and 700Nm of torque through all four wheels where traction permits.
Despite all-wheel-drive, the F-Type R has enough grunt to squirm and shimmy at any speed as it battles to transmit its power to the tarmac.
With the driving mode toggle pushed towards the chequered flag emblem, and the gear selector pushed to 'S', there are aural fireworks to match.
The burbling exhaust delivers an accelerative bellow and a volley of crackles and spits on downshifts through the eight-speed gearbox.
Jaguar claims 62mph in 3.7 seconds and a 186mph potential top speed. That comes alongside an optimistic 27mpg fuel economy claim and 239g/km CO2 emissions[1].
In '75' guise the F-Type R 75 is as handsome as ever.
Red brake callipers visible through its 20-inch alloys are the only external colour apart from the silver brightwork of the quad exhausts. Black detailing abounds.
Inside, the F-Type feels its age compared to newer rivals like Porsche's 911. The 12.3-inch infotainment system lacks the sharpness – and wireless smartphone mirroring tech – of other JLR products.
Slimline sports seats and Alcantara roof lining aside, some plastics also look cheap for a run-out model commanding a six-figure price. As tested, our test car was £111,000.
The F-Type R 75 is all about that motor, though. While it is less wieldy and less modern-feeling than some rivals, none match that V8 drama.
Dashingly handsome as it is, this is a truly bombastic V8 performance car. A very British 'road warrior'.
References
^ CO2 emissions (www.rotherhamadvertiser.co.uk)