Couple at Altnabreac could be real reason behind mystery closure …
Click here to sign up to our free newsletters!
[1]
The withdrawal of train services at a remote Caithness railway station may be due to the antics of a couple living in a cottage by the site, it has been alleged.
ScotRail recently advised customers[2] that from November 12 its trains would "temporarily not call at Altnabreac station" but would only add that this was "due to the inability to safely access the station".
However, Tammy and Darren Bruce – who used to own the station house - claim that former police detective Liz Howe and her partner Ian Appleby are the real reason behind the closure announcement. They claim that the pair have persistently tried to stop workers and members of the public from approaching their home which is next to the railway track.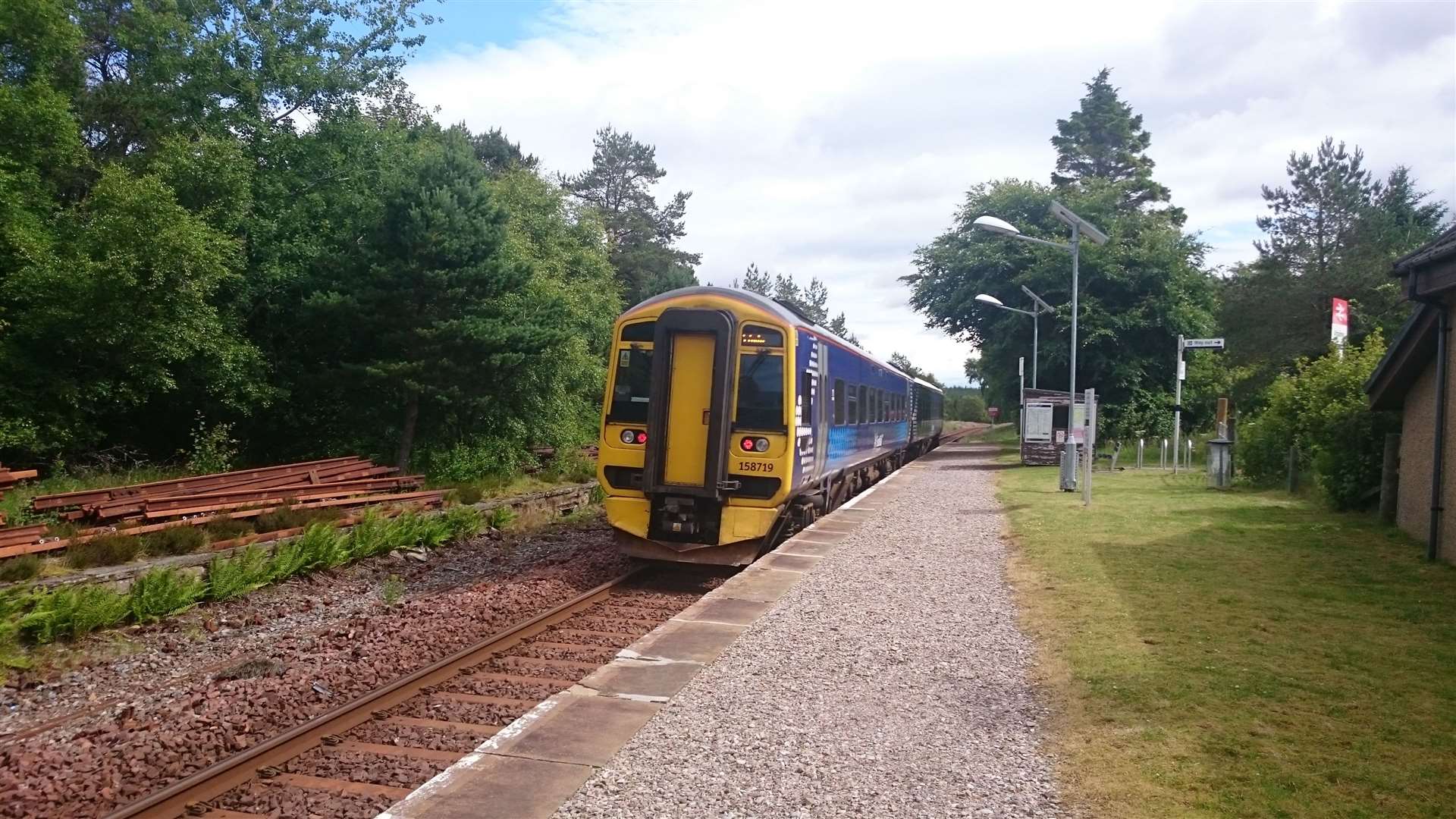 A ScotRail train pulls away from the platform at Altnabreac on the Far North Line.
Mrs Bruce told the Caithness Courier: "We owned the house at station cottage Altnabreac and still have land there. Since we sold the house to the new neighbours they have [intimidated] the people that live there, work there and visit there.
"They tried to stop us all getting near there, they chained themselves to gates to stop workers putting cars on the crossing."
In March this year, there was a stand-off which saw Network Rail workers blocked from accessing the railway line at Altnabreac[3] to install a new request-stop kiosk[4]. At that time, it was stated that two people – now believed to be Howe and Appleby – were involved in the altercation.
One vehicle was said to have been used to block an access route, while another person had "chained themselves" to a gate. The queue of traffic totalled at least 27 vehicles, and included Network Rail and police vehicles, according to a witness.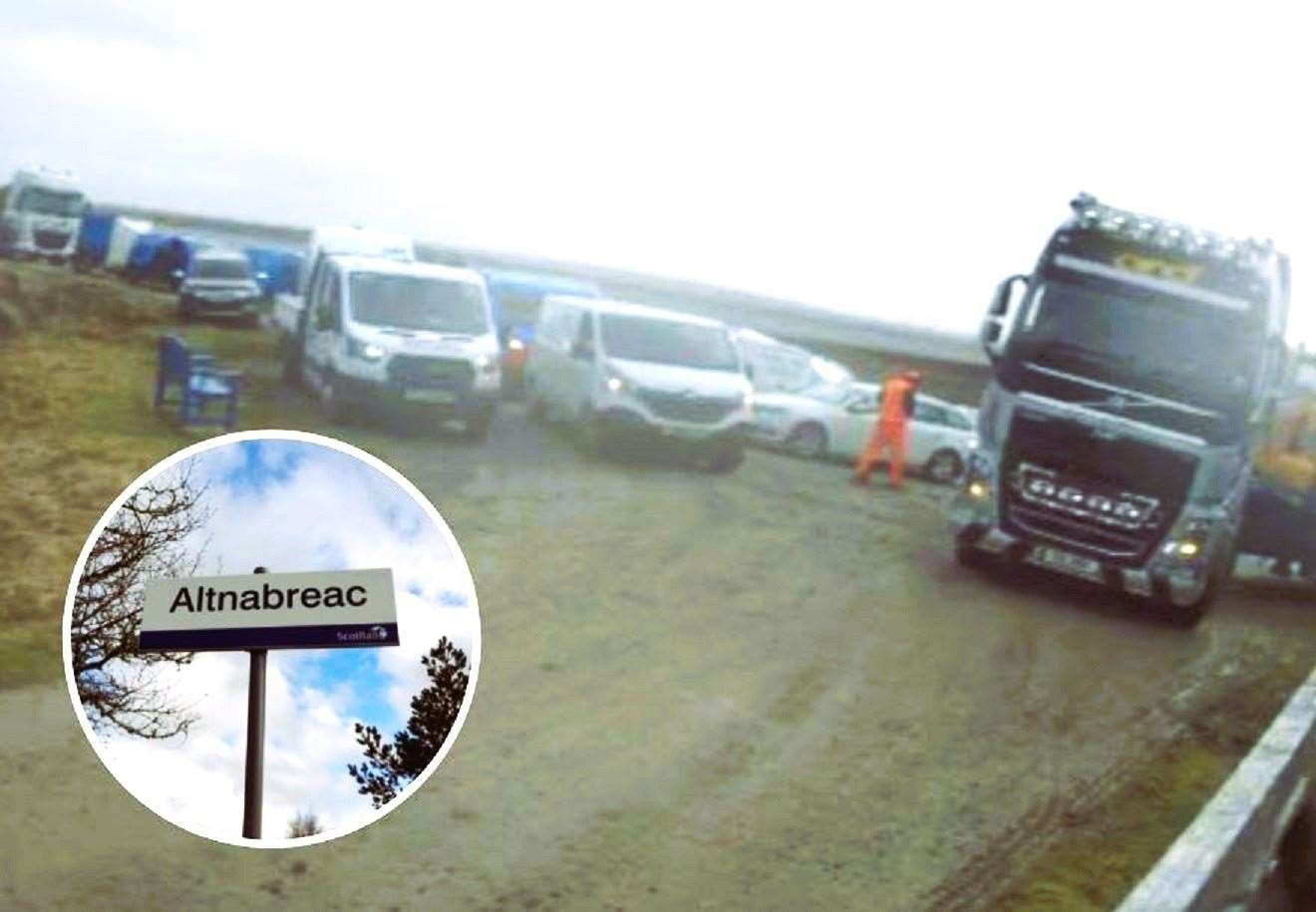 The stand-off at Altnabreac was captured in this image taken in March this year.
"They were chained to a gate yelling at the workmen saying they were doing Moses law and we were all devils and sinning. They yell at people coming on and off the train the same," said Mrs Bruce.
"We've informed police and they did nothing. No one did anything – we're sick to death of these people."
Mrs Bruce claims that the couple won't allow post to be delivered and feels they are "untouchable" by police.
Wanting to publicise the issue as much as possible, Darren Bruce spoke to a journalist at The Times[5] and said that the couple, from Stockport in Greater Manchester, rely on a well, which often freezes in cold months, and a diesel generator for power. He told The Times: "As soon as you go anywhere near, they are out roaring and shouting.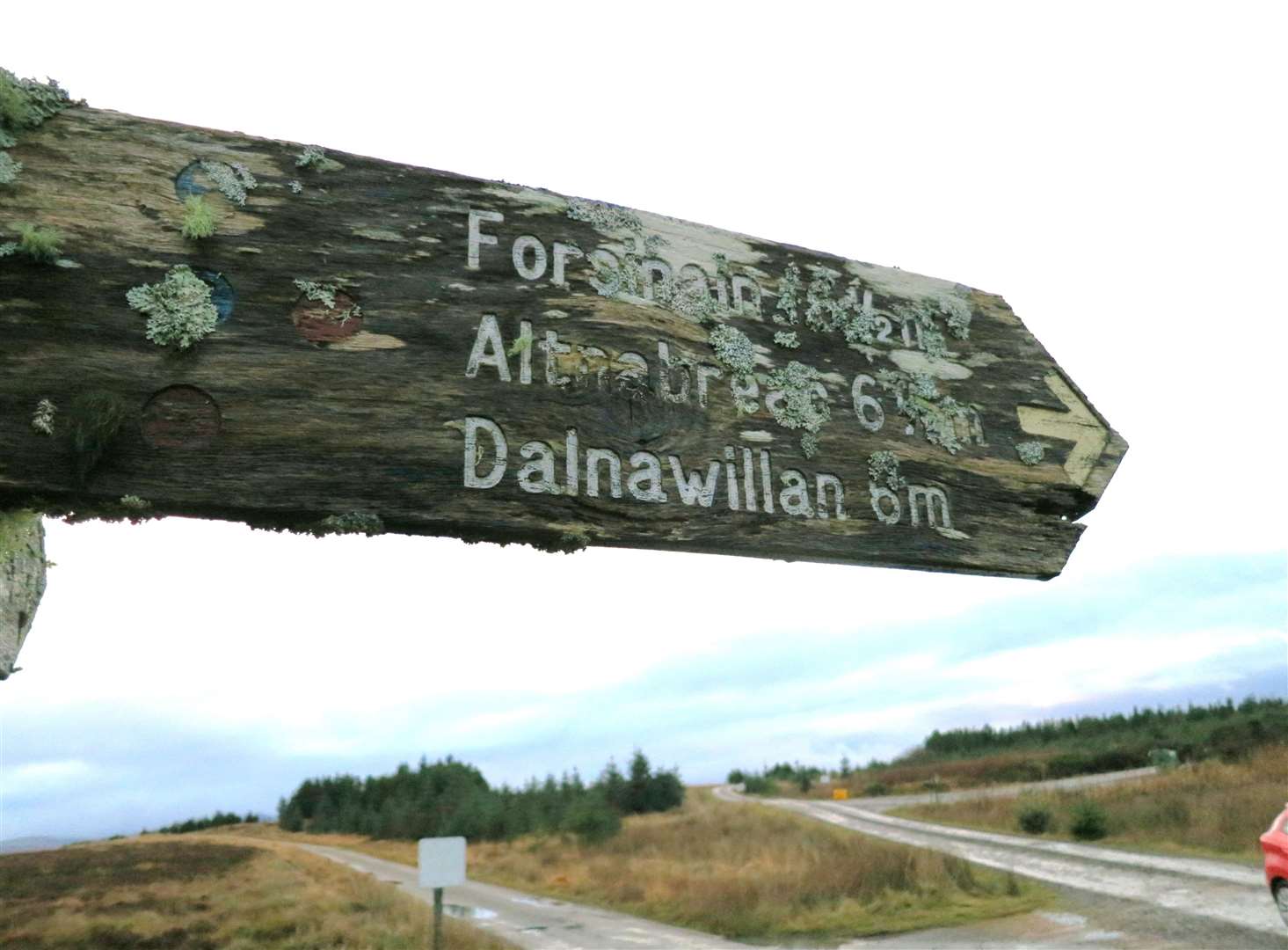 A mouldy signpost showing the road to Altnabreac. Picture: DGS
"They are always coming out with Bible stuff; hexing people ... I don't know what is wrong with them. We thought they were lovely and then they turned strange."
Liz Howe was previously reported missing by friends and family after she "turned to God" in 2020. She turned up at Altnabreac after allegedly cutting herself off from relatives and trying to "warn people" that "God was coming to take us away".
On Monday, the Courier tried to access the area where the couple live but the roads were so badly potholed that the attempt failed. A track leads up from a junction on the Westerdale road to Loch More but appears to be mainly used by lorries carrying timber.
The road to Altnabreac is riddled with potholes and used mainly by lorries carrying timber. The sign says only authorised vehicles may use it. Picture: DGS
One of the lorry drivers said that a "decent 4x4" was needed to get up the road. There are said to be six other homes near the station which is surrounded by Flow Country moorland. It was not possible to contact the couple by any other means as locals don't know how to contact them.
Altnabreac Station first opened in 1874 and the reason for the station's construction is a mystery with it then being around 10 miles from the nearest road.
ScotRail was contacted but would not add to its earlier statement when it said that it would do "everything we can to secure safe access and resume services at Altnabreac as soon as possible".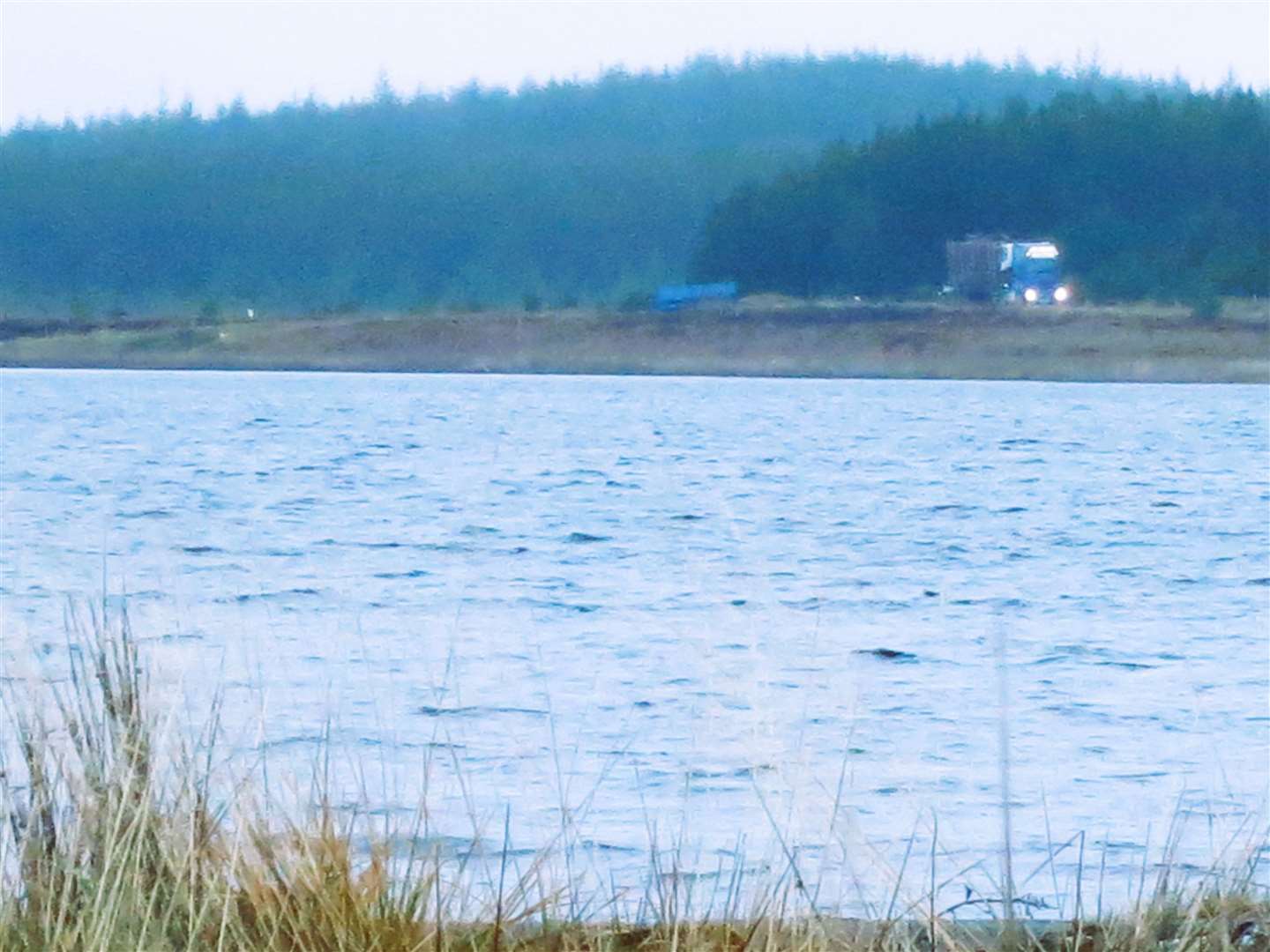 Logging lorries use the road to Altnabreac. Picture: DGS
According to The Times, Network Rail obtained an interim interdict to stop the couple from interfering with its work. BT and its subsidiary EE also followed suit and obtained interdicts after the couple blocked its workers from installing a 4G mast that was eventually set up with the aid of a helicopter.
Cllr Raymond Bremner, councillor for Wick and East Caithness and the leader of Highland Council, said previously: "I would hope that this matter can be resolved quickly and speedily so that the communities of this area of Caithness and visitors to the area will once again be able to have unrestricted access to it."
References
^ Click here to sign up to our free newsletters! (www.johnogroat-journal.co.uk)
^ ScotRail recently advised customers (www.johnogroat-journal.co.uk)
^ a stand-off which saw Network Rail workers blocked from accessing the railway line at Altnabreac (www.johnogroat-journal.co.uk)