Heavy rain in Spain: matches suspended, trains stopped, and …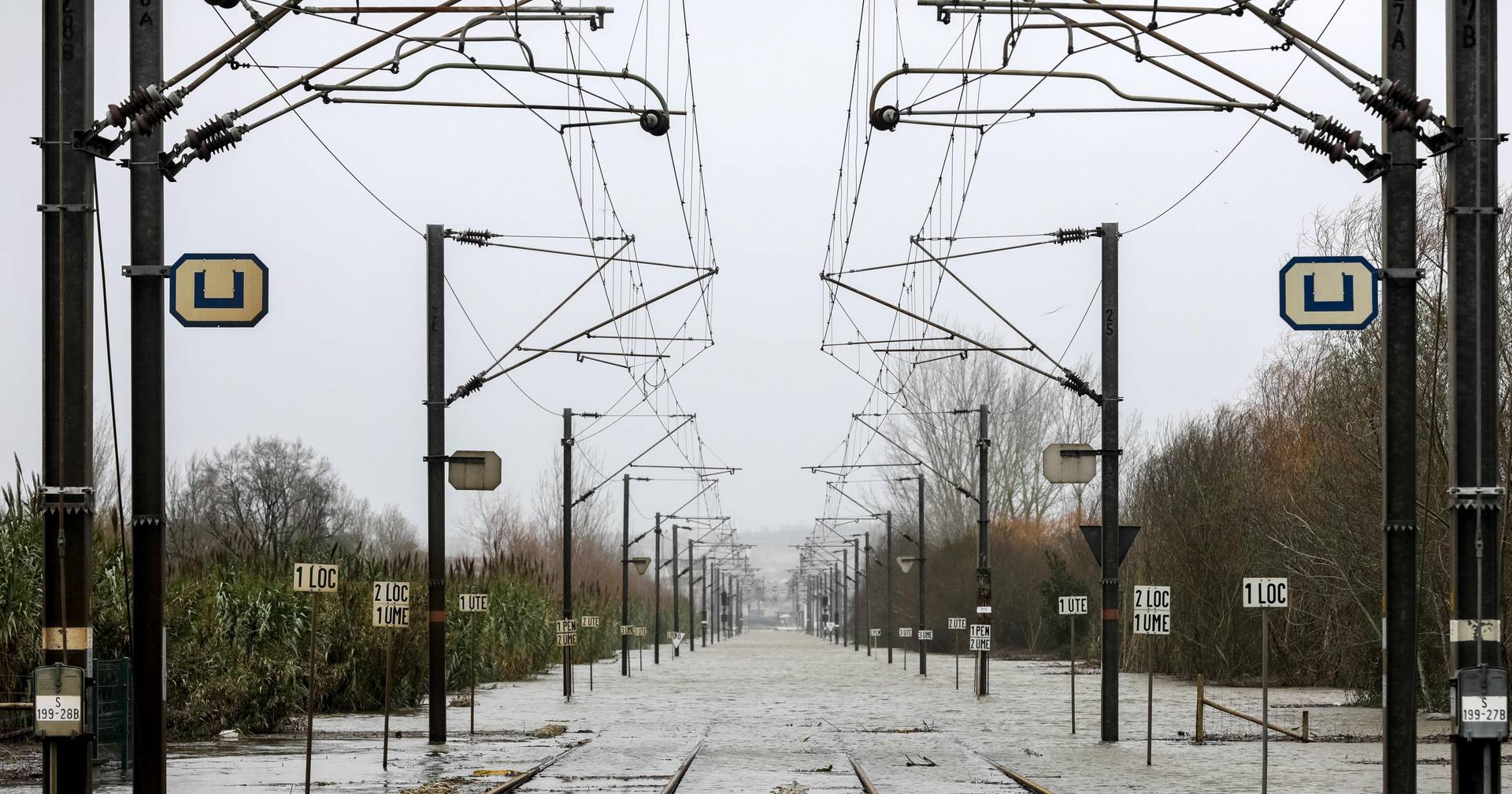 There is a special warning about "negative phenomena" in Spain. Released on Saturday, it runs through Monday. After hail fell on part of the national territory, heavy rain is expected on Sunday – and has already begun to be felt – in the neighboring country.
Advance warning "Continuous and widespread rain"[1], with Madrid and Toledo focusing on concerns over Sunday afternoon. The red alert exists in those communities, but there are other communities with the orange alert, from Andalusia to Catalonia. In fact, Catalonia, Cádiz and Valencia have already seen heavy rains.
In the Community of Madrid, all phones received an alert message from Civil Protection: "Do not use your car unless absolutely necessary, and stay at home until you receive additional information." The Spanish newspaper El Pais reported that this is the first time that a message of this type has been sent from the region. Madrid's mayor, José Luis Almeida, even asked residents to stay home this afternoon, and parks and tunnels were also closed.
There is a fear of the accumulation of large amounts of water falling from the sky. In fact, the storm has already led to La Liga's suspension of the match between Atletico and Sevilla, which was scheduled to take place on Sunday. "The new date and time will be announced soon," the Spanish League's media note said.
But the director of road infrastructure, Renfe, also decided to cut rail traffic from Madrid to several locations due to the storm. New suspensions are announced on Twitter.[2] It is possible to change tickets so as not to be penalized for the decision for free.
In Catalonia, there was an enclave (Alcanar, in Tarragona); The amount of rain led to the closure of the leading roads. Exactly two years ago, this area had already been affected by heavy rains.
Throughout the country, roads are closed or have already been closed. Closed roads and people trapped in homes and vehicles were among the most prominent events covered by the Spanish press.
The Spanish Meteorological Agency predicted that "as of the afternoon of the fourth Monday of this month, rainfall will likely tend to decrease in all regions, with the conditions ending on Tuesday the fifth of this month." notice."
in Portugal[3]There are also warnings for this Sunday, with seven areas with an orange warning, and the rest with a yellow warning, due to rain and thunderstorms. There are no warnings for Monday in Portugal.
References
^ "Continuous and widespread rain" (www.aemet.es)
^ New suspensions are announced on Twitter. (twitter.com)
^ in Portugal (www.ipma.pt)