Chatham Town vs Cray Wanderers – Isthmian Premier, Saturday 9th …
Chatham Town vs Cray Wanderers – Isthmian Premier, Saturday 9th September, 3 pm – Match Preview & Directions
Cray Wanderers get their September league fixtures underway on Saturday as the Wands head to the Medway to face Isthmian Premier league leaders Chatham Town. Kick off at the Bauvill Stadium, 3 pm.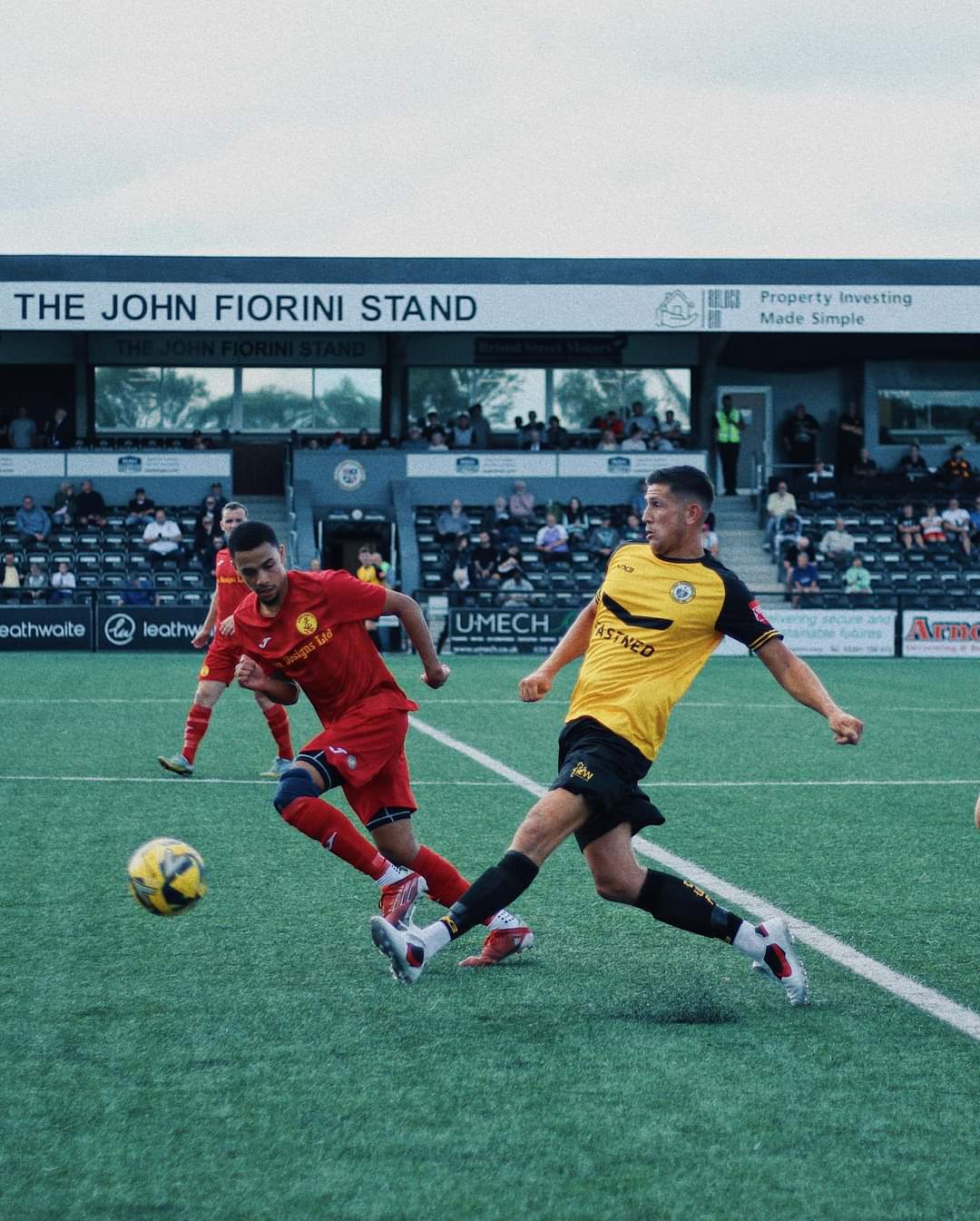 Cray will be hoping for an upturn in fortunes in the league having gone through August with five defeats to start the season for the first time in the Isthmian Premier.  The Wands go into Saturday's game in 20th place with Concord Rangers and Potters Bar Town below them but but there were signs in last Saturday's FA Cup win against Newhaven that the team were clicking into gear with goals from David Ijaha, Tom Derry, Yahya Bamba (2) and a great free kick from Nyren Clunis. The return of George Porter up front after missing the previous three games with injury was a major plus and also the returning Lee Lewis had an impressive game at right back. 
Since last Saturday, Derry has departed the club to join Bishop's Stortford but manager Neil Smith is on the lookout for a replacement centre-forward.  Anthony Cook and Jack Holland have missed the last two games with injury while Bamba is suspended for one game for the trip to Chatham Town.
Despite the difficult start to the league season it has been a positive week for the club with not only the Newhaven result setting up an FA Cup 2nd Qualifying Round home tie with Ramsgate on 17th September, the new Women's first team won their first ever league match on Sunday while the U18s advanced in the FA Youth Cup at Hollands & Blair.  So perhaps this upturn can continue on into September.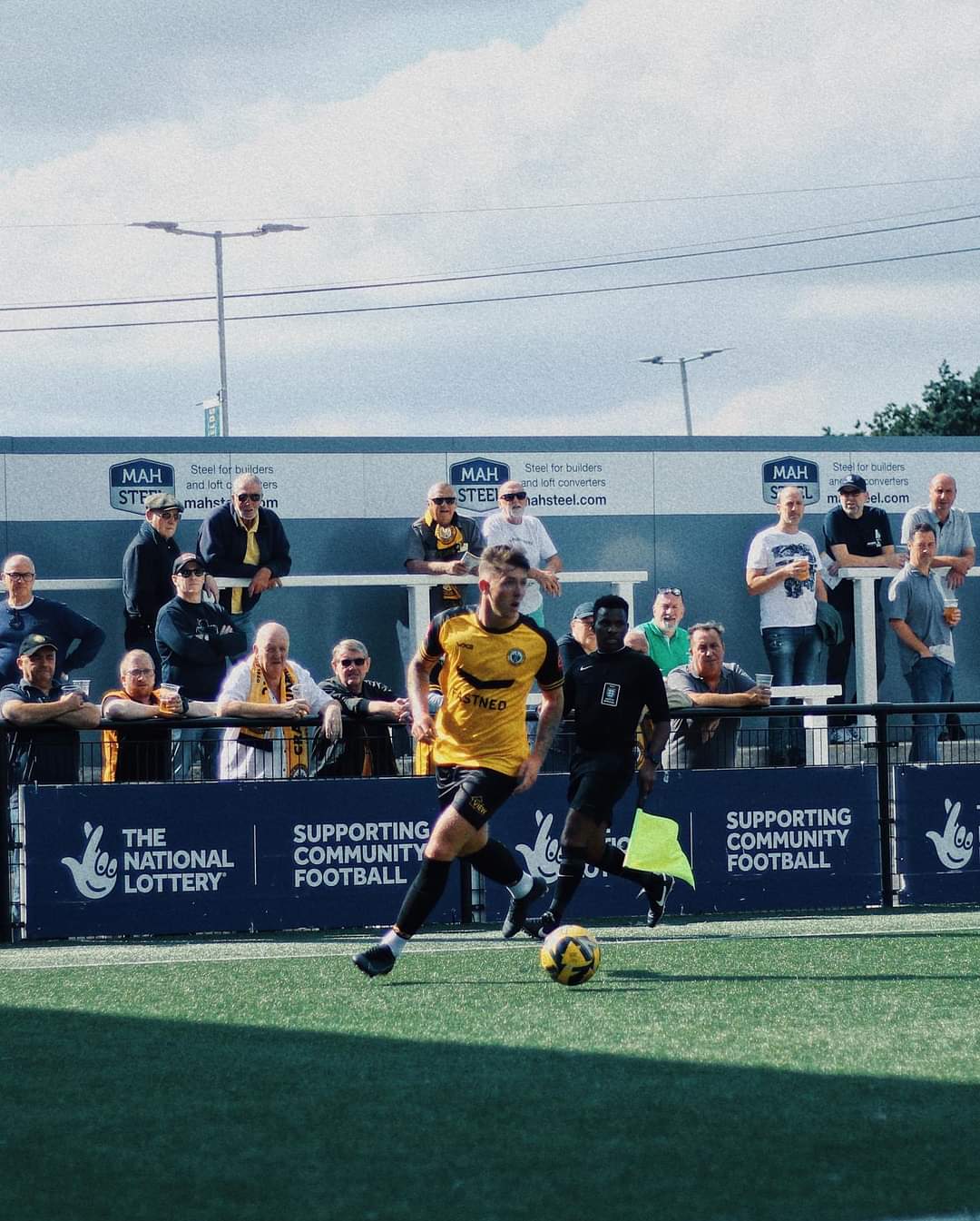 There is no doubt it will be a tough game for the Wands as Chatham Town have taken the Isthmian Premier by storm after back to back promotions and are the only side with a 100% winning record after five matches and top the table.
Kevin Hake's side won promotion from the SCEFL Premier in 2021-22 finishing runners-up behind Sheppey United and last season were crowned Isthmian South-East Champions at the first attempt with 79 points to reach the Isthmian Premier for the first time in the club's history.
They added considerably to the promotion winning squad with ex-Wands Jamie Yila who has five goals in the league and Cameron Brodie joining the club along with Danny Kedwell, Joseph Taylor, Dean Beckwith and Ben Bridle-Card at the Chats.  Other key signings included forward Chinedu McKenzie from Carshalton Athletic, midfielder Jack Munns from Hornchurch and former Worthing midfielder Nodurbek Bobomorudov.  
Chatham began the season with a 1-0 home win vs Bognor Regis Town with Yila scoring the winner then followed up with a dramatic late goal to win 3-2 at Folkestone Invicta.  Chatham then won 2-1 at Cheshunt, 2-0 at home to Potters Bar with Kedwell scoring and then an impressive 5-2 win at Dulwich Hamlet on Bank Holiday Monday with Jack Evans scoring a hat-trick with Yila scoring twice.  Chatham did suffer their first defeat of the season last Saturday, 1-5 at home to Ramsgate in the FA Cup with Che Krabbendum scoring in the second half.
Cray and Chatham have a rivalry that began in the 1900's in the Kent League through to the Aetolian League in the 1960's and then many years later had a couple of battles for the Kent League title in 1979-80 which was won by Chatham whilst the following season Cray won the league with Chatham second although the Chats moved to the Southern League a couple of years later for five seasons. We have more recently met in the Isthmian South from 2006-07 for two seasons and then one season in the Isthmian North in 2014-15 before they were moved to the South for the beginning of 2015-16 season before they were relegated at the end of the 2016-17 season. The last time we met at Chatham was on August Bank Holiday 2016 in the Isthmian South and Cray won 3-1 after Luke Medley had given Chatham the lead, a wonder goal from Brandon Scott was followed by goals from Jonte Smith and Anthony Adesite. When the two teams played at Hayes Lane on New Years Day 2017, Cray won 3-0 with two goals from Lee Prescott and a Karl Dent strike. The teams have more recently played in pre-season games, with Cray winning 2-1 in July 2018 and July 2021.
This is a game many Wands fans have been looking forward to once the fixtures came out and haven't had to wait too long for it on what is expected to be a very hot day by the Medway.
ADMISSION & DIRECTIONS TO CHATHAM TOWN FC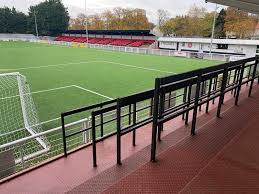 Address:  The Bauvill Stadium, Maidstone Road, Chatham, Kent ME4 6LR
Admission: £12 adults, £8 concessions, £3 U16s on gate or online (+ £1 fee charge)
at: 
https://chathamtownfc.ktckts.com/event/ctt2324h03/chatham-town-v-cray-wanderers[1]
By Road
Exit the M2 at junction 3 and follow directions for Chatham & Town Centre. You will pass a Homebase on your left. Continue straight over the roundabout and you will approach a split in the road – bear right for Chatham. You are now on Maidstone Road – continue straight over the crossroads where you will see a petrol station on the left. Bournville Road is opposite the petrol station. Entrance to the ground Car Park is first left on Bournville Road.
By Rail
Trains go from Bromley South or begin from London Victoria as well as fast speed services to and from St Pancras International. There are trains at 06, 27 & 57 from Bromley South or 12 mins past the hour from St. Mary Cray. After the game there are trains back to Bromley at 02, 19 (stopping at St Mary Cray) and 34 mins past the hour.
Arriving at Chatham Station. Turn right on leaving the station and then right again – you are now on Maidstone Road. Continue up Maidstone Road until you pass the cemetery on your left – the Sports Ground is next on your left.
For those that like a pre or post match pint, there is usually a good selection at the ground. Otherwise there are many pubs in Chatham with perhaps the nearest, the Thomas Waghorn, Wetherspoon pub in Railway Street, where you will also find the Railway Hotel.  There is also the Prince of Wales also on Railway Street, The White Lion (325 High Street) and the Command House (Dock Road) paying homage to the town's naval past.
For Fish and Chip lovers, Chatham is a large place and you will find one somewhere. Frydays on Luton Road is recommended as is the Codfather, 35 Luton High Street, ME5 7LE.
For history lovers, Chatham on the Medway housed a Royal Dockyard from the mid 16th century and a major source of trade with the Thames being so close. It often came under attack from other sea faring nations so many forts were built to protect the area. The Dockyard thrived and employed thousands of people, made hundreds of warships over the next few centuries and HMS Victory was built there. In 1984 the Dockyard was closed and later divided up into a commercial port, another quarter saw homes built there (St Mary's Island) and in 1989 came a museum or Historic Dockyard which attracts tourists and visitors from around the world.
Otherwise with time on your hands there is so much to do by the Medway. You have Rochester which is almost twinned with Chatham with its Dickensian feel and rather splendid castle. Across the river to the other side is Upnor with a castle which actually failed to protect the Medway from Dutch invaders. Gillingham is also close which also has nautical links to Chatham.
Many of you would probably have gone to Chatham at one time or another perhaps on a school day trip or with family. If you are just there to watch the football, the ground is a fair uphill walk from the High Street so best not to leave it too late.
References
^ https://chathamtownfc.ktckts.com/event/ctt2324h03/chatham-town-v-cray-wanderers (chathamtownfc.ktckts.com)