'That's me' – Portsmouth man finds photo in history book showing …
Michael Portsmouth[1] was at an antiques fair held in a village hall in Bourne End, Buckinghamshire, when he found a copy of 'One Hundred Years of Roads and Rail around the Solent' by David Fareday Glenn. A keen history enthusaist, Michael bought the book for £2. It was only later when he examined the pages more closely that he found himself face-to-face with his 11-year-old self.
Michael, 78, said: 'I went in there one Sunday morning and there didn't seem to be much there I was interested in. Then, right in the corner was this book seller with all books on Southern England. I came across this particular book and quickly went through it. It didn't dawn on me at that moment that it was my picture – I just thought it was interesting as it was about Portsmouth.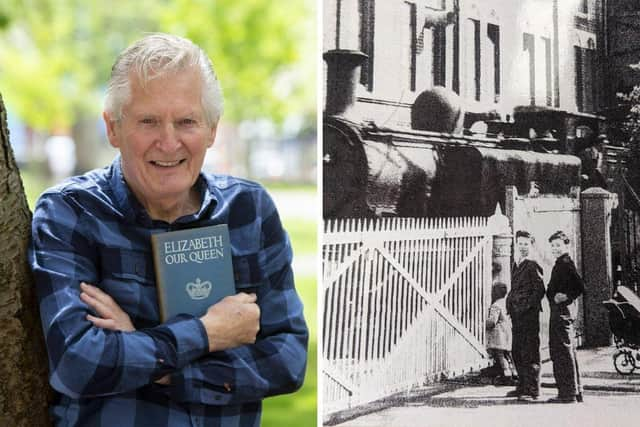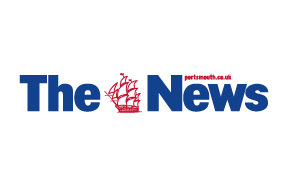 Michael Portsmouth, 78, was shocked to find himself in a book about Hampshire railways.
'When I got home and read it, the penny dropped. That's me as an 11-year old kid, with my mate just walking around Pompey. That was a memory of mine and there it was in a book. '
Michael, 78, said the discovery brought happy memories of a childhood spent exploring Portsmouth and was a motivating factor to return to his old neighbourhood to celebrate the coronation. He grew up in a 'pre-fab' on Moorland Road, Kingston, but moved away at the age of 12 when his father was invalided out of the Royal Navy.
He even remembers the day of the railway itself. Having a keen interest in photography, Michael recalls seeing the photographer with his large plate camera, while out with his neighbour Brian Mundy, whom he stands behind in the image. Reflecting on his childhood, Michael said his main interests at the time were Portsmouth FC[2], the Royal Navy[3] and railways.
He added: 'We used to take rides – just a penny a ride – from Fratton station to the Guildhall station and I guess that is what happened that morning when we had our photograph taken. Portsmouth was my world until my father got a car - which he bought for ten pounds. It was only then that we got out of the city and visited other places. Up until that point it was roaming around Pompey – and it was great.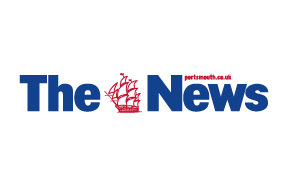 Michael during his recent return to the city for the coronation.
'I do recall the moment. You can see me looking round at the photographer. That was one of my abiding memories of Portsmouth.'
The caption in the book, published in 1991, said: 'Edinburgh Road[4] level crossing: class E1 0-6-0T no. 32694 brings the 1.57pm Fratton Yard to Portsmouth Dockyard freight down from the High Level station past Victoria Park on 20 April 1956. This was the original route into HM Dockyard, the single line passing round the back of Portsmouth and Sunderland Newspapers before running parallel with Unicorn Road to Unicorn Gate. This short branch was very difficult to photograph as it ran between high brick walls from Edinburgh Road to Unicorn Gate.'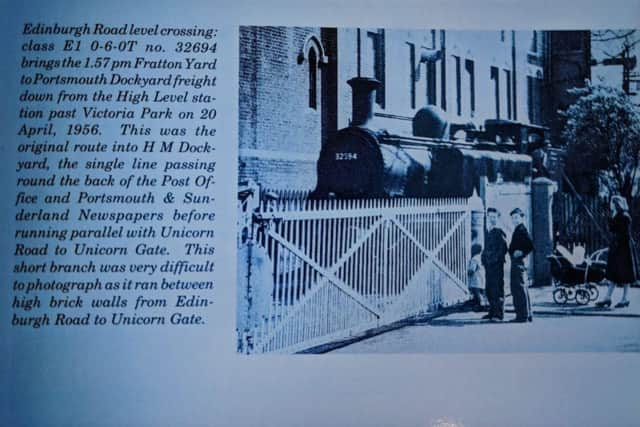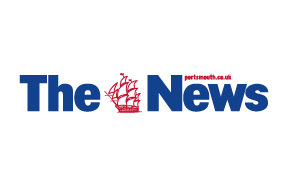 The photograph as it appears in 'One Hundred Years of Roads and Rail Around the Solent' by David Fereday Glenn.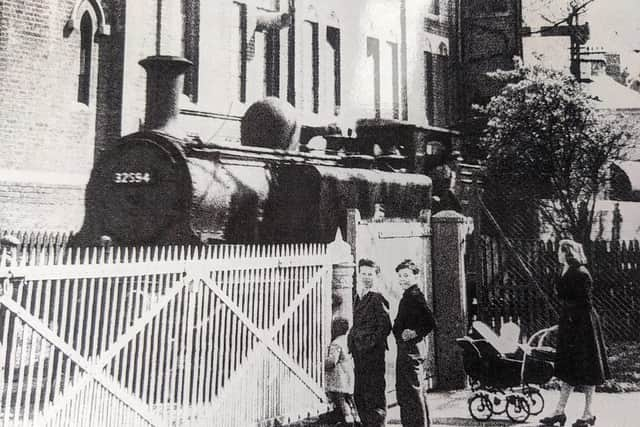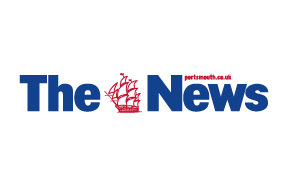 The photograph, taken from 'One Hundred Years of Roads and Rail Around the Solent' by David Fereday Glenn.
References