On track to gender equality at Northern Rail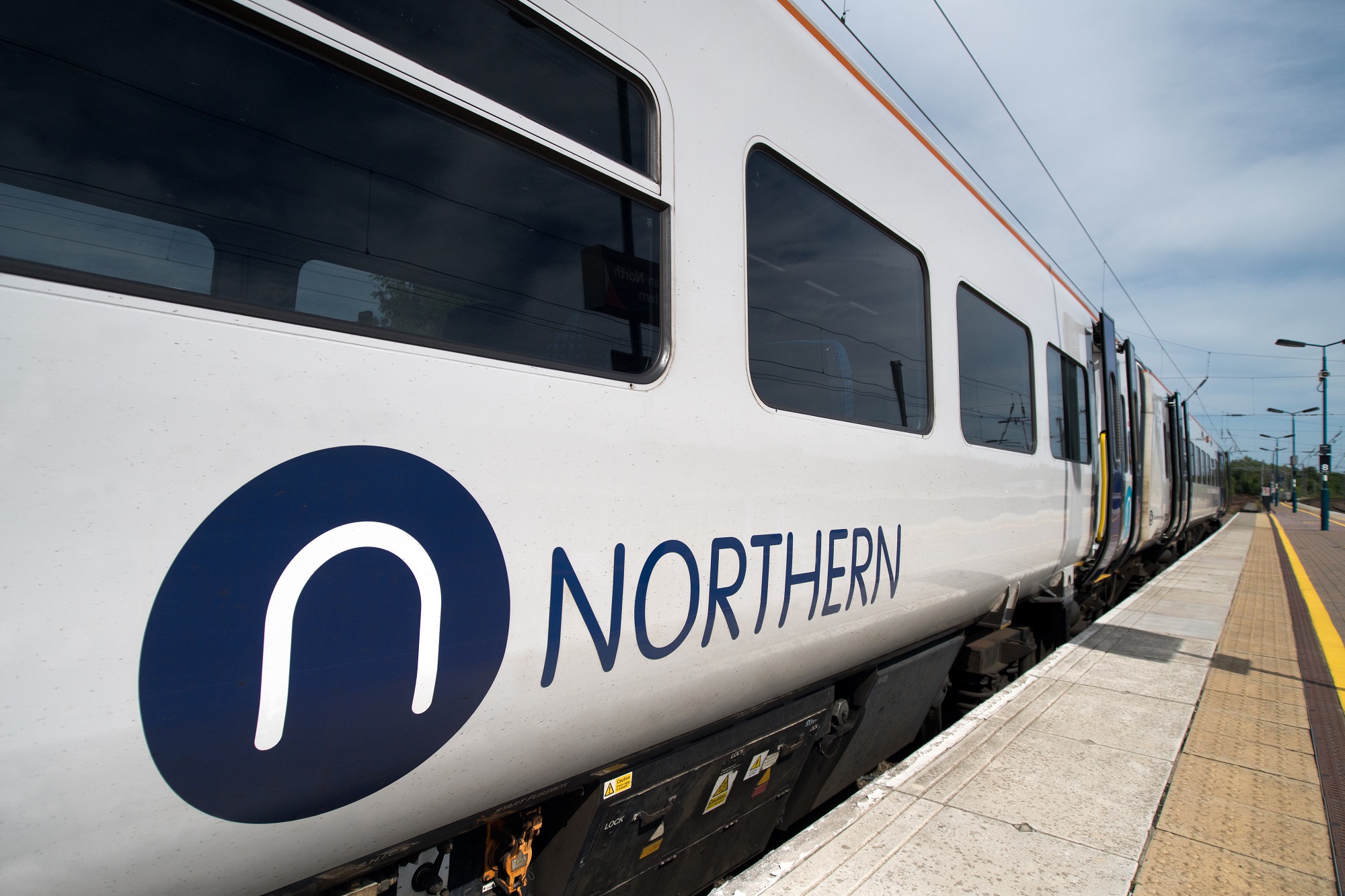 The organisation
Northern Rail is the second largest train operator in the UK, providing 2,500 local and regional services every day to more than 500 stations across the north of England. In total, more than 100 million passenger journeys are made on its network each year.
What should HR focus on to #EmbraceEquity this International Women's Day?[1]
Four-day week would help close gender pay gap[2]
Gender diversity leaps at Zurich after all vacancies made part-time[3]
Northern is owned by Northern Trains, a subsidiary of the Department for Transport's (DfT) public sector owning group DfT OLR Holdings (DOHL). DOHL has responsibility for two other rail companies: LNER and Southeastern Trains.
As part of a £500 million investment in regional rail, Northern introduced its 100th new train to the network in 2020. It is also investing in further improvements across the network, including the renovation of station facilities, better lighting, upgraded car parks and enhanced CCTV coverage.
The problem
In 2016, gender equality campaign group Women in Rail released an industry-wide survey that revealed the scale of gender disparity in the rail sector. At the time, women made up just 16.4% of all rail workers.
Representation varies between network providers and is carried through their respective gender pay gaps.
Northern Rail came face to face with its gender disparity in 2020 after leaving the Arriva franchise and beginning to track its data separately. At that point, only 17.5% of Northern employees were women, while the national average among all employees was 51%.
"It was a pivotal moment," says Lisa Leighton, people director at Northern Rail. "The severity of that statistic made the team sit up and say: 'we need to do something differently'."
Results of the company's November 2021 diversity survey were also cause for concern.
Leighton only joined the business in January 2023, but looking at the previous survey data was one of the first things she did. "To say I was quite shocked at the results from the 2021 survey was an understatement," she says.
"There were not only problems with underrepresentation, but our female employees were not enjoying working for us."
Some of the female respondents described sexual harassment passed off as banter, including misogynistic behaviour and inappropriate physical touch.
Northern's HR team saw this as a symptom of a company-wide problem and were compelled to make addressing it a top priority.
The method
The gender strategy Northern uses covers the entire employee lifecycle, from recruitment to development and retention.
In late 2021, new KPIs clearly established recruiting ambitions, including a target to attract 25% applications from women.
In the same year, it launched the 'Be Northern, Be You' campaign. This aimed to attract a broader candidate base through more inclusive employer branding and reconsidered language in the job application process[4].
The recruitment team also began to blind sift applications to limit hiring biases against women and other marginalised groups.
A workplace policy on menopause was introduced, which raised awareness of menopause among employees and established a specific menopause support group[5] for staff.
A domestic violence support policy for both colleagues and customers was established and recognised Northern's duty to provide a safe working environment and offer support to any employee who is a victim of domestic abuse.
Continuing efforts this year, the company introduced an unwanted sexual behaviour policy and has begun training sexual harassment at work experts to understand the subject and how it can affect victims.
It also celebrated International Women's Day and Women's History Month through focus groups with women in engineering in both the Heaton and Neville Hill sites.
"Engineering is particularly male-dominated," Leighton says. "When we visited, the female facilities were very outdated; some of the toilets and showers were in Portakabins and had been for a long time."
The focus groups have already given way to positive change, including the Neville Hill site investing in new shower, lock and toilet facilities for women.
Leighton also facilitated a 'Hack-her-thon' in Leeds to discuss what would make a difference in their jobs. Recurring concerns included career development[6] options, company culture and the role of leadership.
Leighton says: "It also comes down to basic things like uniform. Women only have two or three choices of uniform, whereas men have 13 items.
"One woman said: 'I am a woman, I don't want to look like I'm wearing men's clothing'."
The result
Northern Rail has received external acclaim for its efforts to improve gender diversity, including shortlisting by Northern Power Women for Large Organisation of the Year 2023 and nomination for a Women in Rail Top Employer award.
However, the team does not plan to rest on its laurels.
Tricia Williams, chief operating officer at Northern, says: "Northern has around 7,000 employees based across the north of England, and despite an increase in the number of female employees by over 30% in recent years, women still only account for 18.72% of our workforce – so there is still much more to be done."
Progress has also been made in senior leadership, which has increased from 25% female representation at executive level in 2019 to 30% in 2023.
The proportion of female managers has increased from 25% in 2019 to 29% in 2023.
Leighton says she has seen a shift in culture, with male managers and senior leadership getting more involved[7] in conversations around gender and inclusion.
The team is aware that there is still a long road ahead, with future goals including leadership, flexible working, tailored benefits and expanding their efforts in recruitment and retention.
Leighton adds: "I sense there's an absolute willingness and enthusiasm to make a difference. The next step is making sure everyone understands how they can help."
The full article of the above first appeared in the May/June 2023 print issue. Subscribe today[8] to have all our latest articles delivered right to your desk. 
References