Funeral takes place for siblings who died in Co Tyrone crash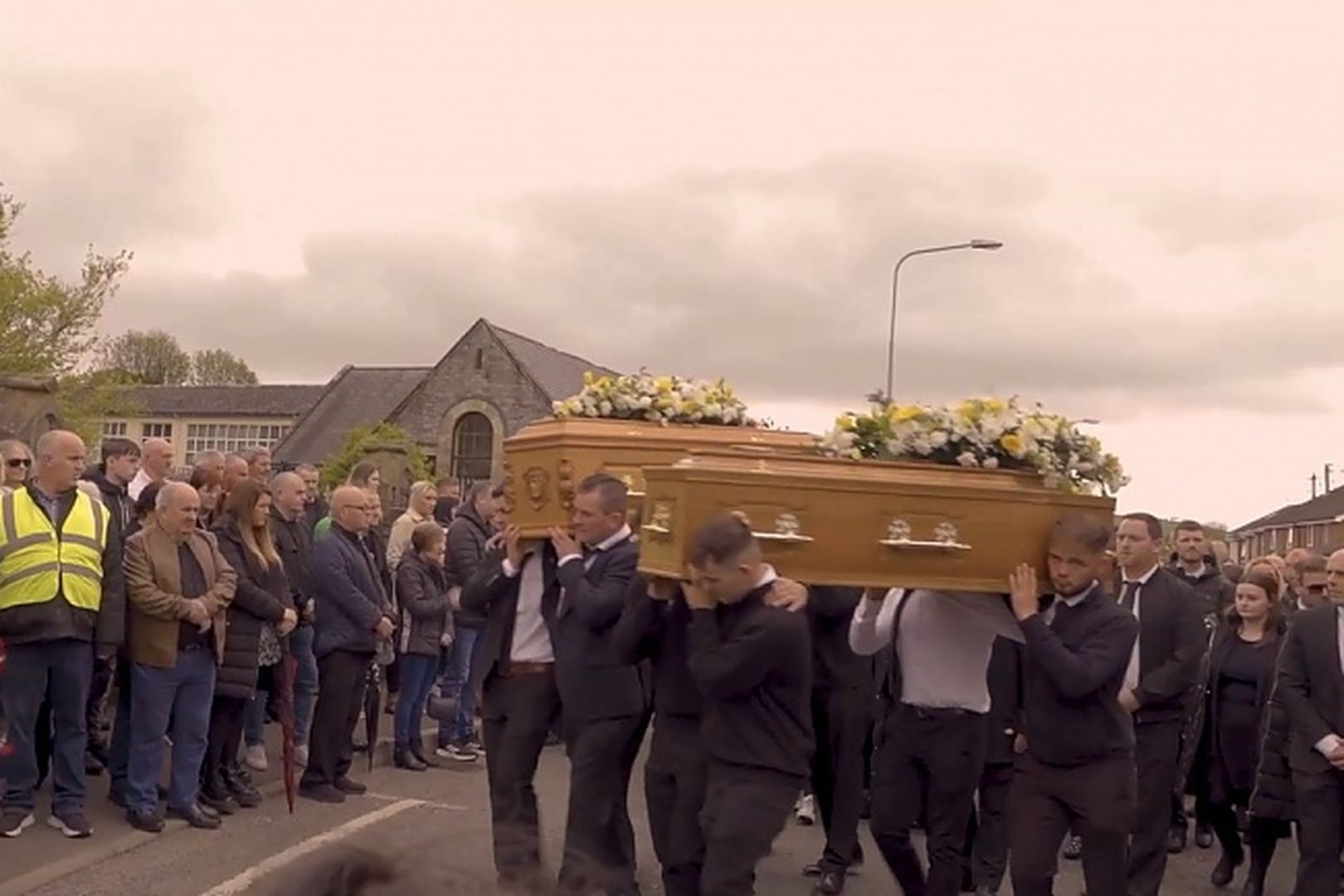 Fr Declan Boland described last Thursday's events as an 'appalling tragedy'.
A5 crash: Funeral of Christine and Dan McKane takes place in Strabane
Liam Tunney
Today at 14:20
Two siblings who died in a horror car crash last week have been laid to rest in Co Tyrone.
Family members wept as the coffins of Dan and Christine McKane were carried into the Church of Immaculate Conception in Strabane.
Fr Declan Boland thanked mourners - including First Minister Designate Michelle O'Neill - for the many "spontaneous gestures" of support.
"This appalling tragedy has brought has brought such intense grief and suffering to this area but I have seen shafts of light," he said.
"The golden loving heart of our people."
The thousands of people who attended a special rosary service on Friday including many young people who have been left broken.
"They didn't just talk the talk, they walked the walk," the priest said.
"It was one of the finest acts of community love and compassion that I have witnesses in almost 50 years of diocesan priesthood."
The brother and sister died alongside their aunt Julia McSorley when the minivan they were in collided with a lorry near Aughnacloy last Thursday as they returned home from an aunt's funeral in England.
The priest also thanked first responders who attended the scene and a local priest who tended "our little family as they lay broken and dying on the road."
It comes after the community of Glenock gathered on Sunday to bid farewell to Julia McSorley, another victim of the crash.
The 75-year-old was remembered at her funeral[1] as "dynamic, joyful, helpful, selfless, smiling, kind, bubbly, happily putting everyone else before herself".
The funeral mass took place in St Eugene's Church, Glenock, where Mrs McSorley had been a "devoted parishioner" for many years.
Father Roland Colhoun spoke of how the grandmother of 15 and great-grandmother of two "loved life"; how her "goodness brought a smile to everybody she met".
He also spoke of her "maternal bond" with all children and young people.
References
^ remembered at her funeral (www.belfasttelegraph.co.uk)