Councillors asked to dip into reserves to pay for Pittendreich bridge …
[[title]]
[[text]]
Councillors will be asked to dip into reserves to pay for repairs to a bridge near Elgin.
A lorry hit Pittendreich bridge on the B9010 road to Dallas on Saturday evening, causing significant damage to one of the parapets.
It is expected to cost around £80,000 to repair the span.
Although it has reopened to traffic with barriers in place and traffic lights installed, there is a risk further damage could result in the bridge closing.
£80k to repair bridge
That would mean the only safe route between Elgin and Dallas would be a 50-mile round tripe via Forres.
A shorter alternative way could have been made by Viewmill bridge on the C26E road to Mosstowie.
But it is closed until October following a recent crash.
The issue will be discussed at a meeting of Moray Council on May 24.
Discussions regarding payment for repairs at Pittendreich bridge are underway with the owner of the lorry.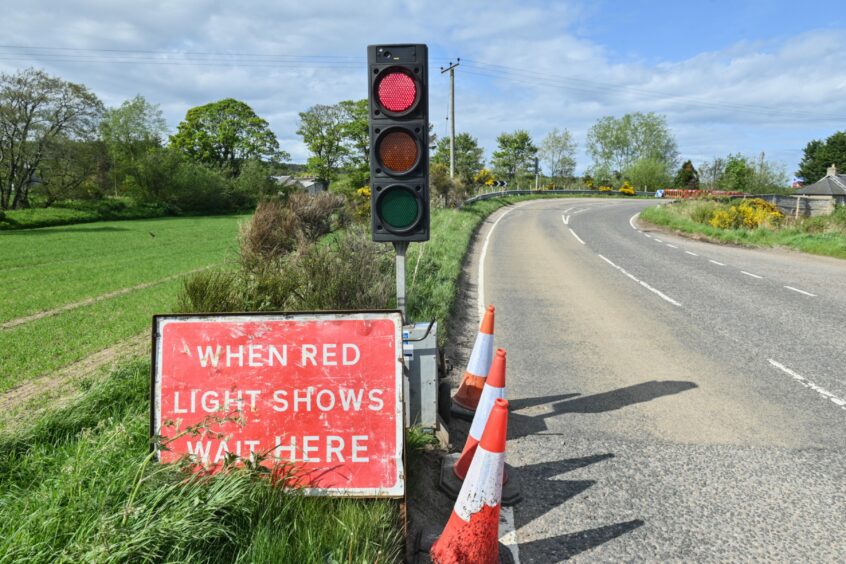 Traffic lights as now in place at Pittendreich bridge. Image Jason Hedges/DC Thomson
While that is expected to be recovered there are no guarantees,
There are also other costs involved including an annual bill of £23,000 for the traffic lights that have been installed.
And if the bridge were to close it would hike up the cost of school transport by £200 a day.
In her report consultancy manager Debbie Halliday said: "To facilitate early repair work it is proposed that the required funding of around £80,000 be made available from the council's reserves.
50-mile round trip
"This money would be returned to reserves once the costs have been recovered.
"If further damage to the bridge is sustained it is likely the bridge will needto be closed, causing significant disruption to people travelling betweenElgin and Dallas."
Cloddach bridge, which is two miles south of Pittendreich bridge, remains closed.
It was shut last year because of safety concerns.
Since than it has secured £1.5 million from the UK Government towards reopening it.
However, the estimated cost of replacing it is more than £3 million.
Already a subscriber? Sign in[1]
[[title]]
[[text]]
Close
References