Amazon to shut three UK warehouses amid cost-cutting drive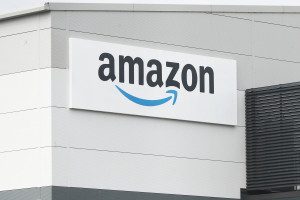 A
mazon is planning to shut three UK warehouses in a decision which is set to affect 1,200 jobs, the PA news agency reports. The tech giant said the firm has launched consultations over the closure of three UK warehouses in Hemel Hempstead, Doncaster and Gourock, in the west of Scotland. Workers are set to be offered roles at other locations, PA reports.
A spokesperson said the firm will open two new fulfillment centers over the next three years at Peddimore, West Midlands, and Stockton-on-Tees, County Durham, creating 2,500 jobs. Last week, Amazon said it would increase job cuts to 18,000 as it sought to slash costs amid worsening global economic conditions. The Seattle-based e-commerce company, which has seen its share price fall almost 50% over the past year, said the layoffs would largely impact the stores and human resources wings of the company.
The firm employs over 70,000 staff in the UK.
Read More

Amazon CEO Andy Jassy told staff he was "deeply aware that these role eliminations are difficult for people, and we don't take these decisions lightly or underestimate how much they might affect the lives of those who are impacted. He added the move was part of efforts aimed at "adjusting where we spend our resources and time, and finding a way to do more for customers at a lower cost." The decision to shut UK warehouses also comes as a blow to UK commercial property firms, including British property firm Segro, Europe's biggest warehouse landlord which provides facilities to Amazon in the UK.
Amazon accounted for a quarter of all UK warehouse space leased in 2020 and 2021, according to the Financial Times. But in April 2022, CFO Brian Olsavsky warned the company has "too much space right now." An Amazon spokesperson said: "We're always evaluating our network to make sure it fits our business needs and to improve the experience for our employees and customers.
"As part of that effort, we may close older sites, enhance existing facilities, or open new sites, and we've launched a consultation on the proposed closure of three fulfilment centres in 2023."