US FAA outage 'completely unacceptable': Lawmakers demand explanation from agency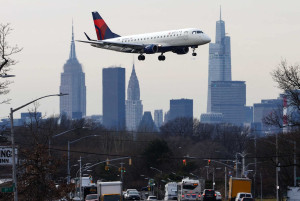 A group of over 120 lawmakers in the United States on Friday (January 13) told the Federal Aviation Administration (FAA) that its computer outage on Wednesday was "completely unacceptable", demanding an explanation from the agency as to how it will avoid such incidents in future. In a letter to transportation secretary Pete Buttigieg, House transportation committee chair Sam Graves and Democrat Rick Larsen said that they intend to "conduct vigorous oversight of the Department of Transportation's plan to prevent these disruptions from occurring again," a report by the news agency Reuters said early Saturday. The lawmakers want a briefing and detailed responses about the causes of the system failure, the FAA's response to the issue and the redundancy built into the system.
They also want Buttigieg to provide the "estimated cost to commercial airlines and passengers due to the delays resulting from the outage" even though the transportation secretary earlier said the government will not compensate passengers for flight delays caused by an FAA computer issue. On Wednesday, the FAA's NOTAM (Notice to Air Missions) system experienced a major glitch that forced a temporary halt on all US domestic takeoffs, triggering thousands of delays and cancellations. Hours later, the agency said that NOTAM was restored and normal flight operations were gradually resuming across the country. "Normal air traffic operations are resuming gradually across the US following an overnight outage to the Notice to Air Missions system that provides safety info to flight crews.
The ground stop has been lifted," the FAA tweeted. This was the first nationwide grounding of departing flights since the September 11, 2001 attacks. The FAA said on Thursday its preliminary analysis showed the computer outage was caused by a procedural error related to a corrupted data file but did not give specific details about the problem.
In a separate development, Maria Cantwell, a senior aide to the Senate Commerce Committee Chair asked the agency for a briefing by next week on the NOTAM database outage, Reuters reported citing an email. As per the mail, Acting FAA Administrator Billy Nolen on Wednesday had a conference call with airlines advising individual carriers and pilots they could choose whether or not to fly despite the system outage. The mail asked why were airlines put in a position where they could have the option of choosing to operate when the NOTAM system was down.
It further pointed out that it appeared the ground stop actually lasted from 7.21 am ET to 10.06 am ET but Buttigieg said it was lifted after 90 minutes. "When Sec. Buttigieg tweeted at approximately 8.50 am that the ground stop had been lifted, was the NOTAM system full operational at that point?" the mail asked. (With inputs from agencies)
WATCH WION LIVE HERE