Road Haulage Operators Jailed over £30m Money Laundering Scheme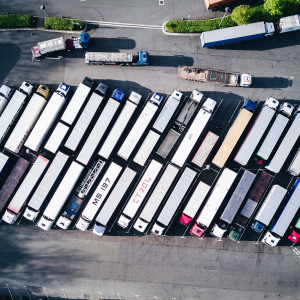 On January 6, the Crown Prosecution Service (CPS) reported that six defendants, including a senior manager and two drivers of a road haulage business, have been imprisoned for operating a large-scale money laundering scheme involving over GBP30 million in cash. The sentencing follows the initial arrests of three defendants in March 2021. According to the CPS, the defendants conspired to collect large sums of cash across various locations in the UK, with the intention of transporting the money to London, where it could be transferred and legitimized.
Due to the scale of cash involved and the lack of explanation for its provenance, the Regional Organised Crime Unit for the West Midlands concluded the money was the proceeds of criminality.
The EncroChat Network

In 2020, the effective operator of the haulage company, Marcus Justin Hughes, communicated with his co-conspirators in the UK and Dubai using an encrypted phone on the EncroChat network. Commonly used by criminal networks, EncroChat was dismantled by French and Dutch law enforcement and judicial authorities the same year, resulting in the discovery of Hughes' "extensive phone content" that pointed to the scale and duration of the operation. Previously convicted of drug trafficking and VAT fraud, Hughes was convicted of two counts of conspiracy to launder cash and sentenced to 14 years imprisonment.
The defendant was also served with a Serious Crime Prevention Order, which prevents him from taking managerial roles in the road haulage industry after his release. Hughes' conviction follows another haulage company boss convicted of importing Class A drugs into the UK and charged with two money laundering charges in 2020. Defendant Thomas Maher also used EncroChat to lead his criminal network in collecting and delivering at least 21 kilos of cocaine from locations in the Netherlands.
Risk Indicators

Regarding money laundering through the physical transportation of cash, the Financial Action Task Force (FATF) highlights multiple risk indicators firms should be aware of.
These indicators should aid profiling and act as a prompt for further investigation instead of being treated as definitive descriptors of criminal activity warranting immediate action.
Some indicators include the following:
Requests to purchase foreign currency without a plausible explanation
Cash is only declared when a passenger is intercepted
Illogical travel patterns
Travel patterns that mirror smuggling patterns of illegal goods (i.e., drugs) and human trafficking routes
Traveller has a criminal record indicating connection with predicate offenses
The same goods appear to be being shipped to the same destination multiple times
Previous use of cash declaration forms to legitimize banking large amounts of cash
The volume of the currency in possession of the traveler exceeds the currency control threshold of the country of issuance
No contact from the shipper or beneficial owner after a consignment has been inspected

Small denominations, damaged and/or dirty banknotes
The FATF notes that multiple indicators may provide grounds for suspicion that the funds are from an illegal source, especially when the courier cannot answer questions adequately.
In light of this scheme, compliance staff should be familiar with the latest risk indicators related to cash alongside its intersection with private messaging platforms and typologies related to drugs.
A Practical Guide to AI for Financial Crime Risk Detection
Learn how AI can enhance banks' transaction monitoring systems to detect and prevent money laundering through predicate crimes like human trafficking.
Originally published January 12, 2023, updated January 13, 2023