FAA computer outage halts departures of all domestic US flights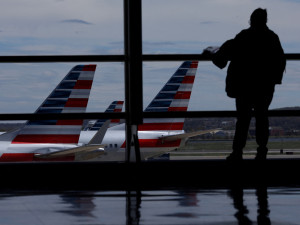 BREAKING,
US President Biden is ordering an investigation into the problem causing delays across the US, the White House says. Airplane departures within the United States are halted until at least 9am EST (1400GMT) due to a problem with a computer system used by pilots, according to US authorities The US Federal Aviation Administration (FAA) said said on Wednesday it was working to restore a system that alerts pilots to hazards and changes to airport facilities and procedures that had stopped processing updated information.
The glitch has led to hundreds of flight delays in the US. US President Joe Biden had been briefed on the matter and has asked the US Department of Transportation to investigate the causes, White House Press Secretary Karine Jean-Pierre said in a tweet.
The President has been briefed by the Secretary of Transportation this morning on the FAA system outage. There is no evidence of a cyberattack at this point, but the President directed DOT to conduct a full investigation into the causes. The FAA will provide regular updates.
— Karine Jean-Pierre (@PressSec) January 11, 2023
"There is no direct evidence of a cyberattack at this point," Jean-Pierre tweeted.
There are arrival and departure delays at airports across the US affecting at least 3500 flights according to tracking website FlightAware.
More to follow.