Watchdog warns motorway charge point operators not to breach competition laws
The UK's competition watchdog has warned motorway charge point operators to ensure they're compliant with competition laws as it continues to monitor the infrastructure.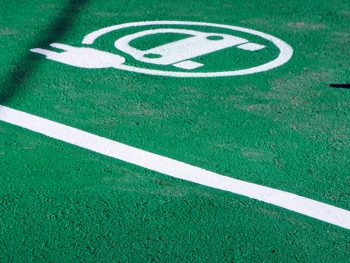 The Competition and Markets Authority (CMA) has issued an open letter[1] to electric vehicle charge point operators (CPOs) and motorway service area (MSA) site operators, reminding them that charge point investment must be compliant with competition law and ensure operators can enter and compete fairly.
The CMA has already investigated suspected breaches of the Competition Act 1998 in relation to the supply of EV charge points on or near motorways, which it's looking to tackle to unlock investment and help ensure the rollout of the Government's £950m Rapid Charging Fund (RCF), first announced three years ago.
The CMA's market study report on EV charging[2], published in 2021, found barriers to competition and investment in some parts of the charging sector – in particular, the regulator highlighted concerns about very limited competition along motorways.
Following the market study, the CMA launched a competition law case[3] into long-term exclusive arrangements for the supply of EV charge points which were entered into between Gridserve and three MSA site operators (Moto, Roadchefa and Extra MSA). This followed concerns that lengthy exclusivity arrangements for the supply of EV charge points would prevent other CPOs from entering the market and thereby impede the effective rollout of the RCF.
This resulted in commitments from all of those involved – including pledges to reduce the length of exclusivity periods, and to not enforce exclusive rights at any MSA site that is granted RCF funding.
The CMA is now reminding CPOs and MSAs of its market study findings on motorway charging, and of their ongoing obligations under competition law.
Jennifer Halliday, senior director, advocacy and external engagement at the CMA, said: "All CPOs and MSA site operators should ensure that their arrangements comply with competition law, seeking independent legal advice if necessary, and making any changes to existing commercial arrangements to ensure compliance. These legal obligations apply independently of and – for those operators taking up the RCF – in addition to, any competition conditions attached to the RCF Pilot or Main scheme."
The regulator has also reminded operators of its findings with the reliability of charge points along motorways and the need for all charge points to be interoperable with all EV models.
The upcoming Public Charge Point Regulations 2023[4], currently in draft form, set out legal requirements for rapid chargers in areas including reliability. Rapid charger networks will need to be, on average, reliable for 99% of the time during each calendar year, with operators required to submit annual reports – and the CMA says it's crucial that CPOs engage with the regulations now to help ready themselves for compliance.
Finally, the CMA stressed that it's committed to playing its part in the ongoing development of the EV charging sector – and highlighted that it will continue to engage closely with OZEV and other key stakeholders to help ensure the rollout of the RCF "in a way which supports competition and the development of a positive charging experience for drivers along motorways".
It will also continue to monitor charging along motorways and the sector more broadly and consider intervening – including taking enforcement action – where "action is needed to improve competition and innovation and to ensure good outcomes for drivers in this critically important sector".
The open letter has been issued alongside the Government's announcement of extra powers for the CMA to tackle 'rip-off' fuel prices[5]; the Department for Energy Security and Net Zero has warned fuel retailers to "be transparent on pricing or face a penalty". But as ICE vehicles are phased out, the EV charging sector will become increasingly important to drivers.
The RAC welcomed the CMA's work to ensure charge point investment is compliant with competition law.
RAC head of policy Simon Williams said: "There's no question that EV drivers need a robust rapid charging network across the UK, and none more so than at motorway services, so we are pleased the Competition and Markets Authority is taking early action to ensure there will be plenty of charging operators to choose from in the future.
"Unfortunately, while progress is being made, the current state of rapid charging on the motorway isn't as good as it should be. RAC analysis of charging facilities at motorway services shows the Government's target of having six high-powered chargers at all of England's 119 services by the end of the year is unlikely to be met, with only a quarter having that amount in May[6].
"Much of the continued transition to zero-emission driving depends on would-be EV drivers knowing they can quickly, simply and affordably recharge their cars on long journeys, so getting more chargers from more operators installed in the shortest possible time is crucial."=
References