Kochi Water Metro fruition of efforts that began in 2014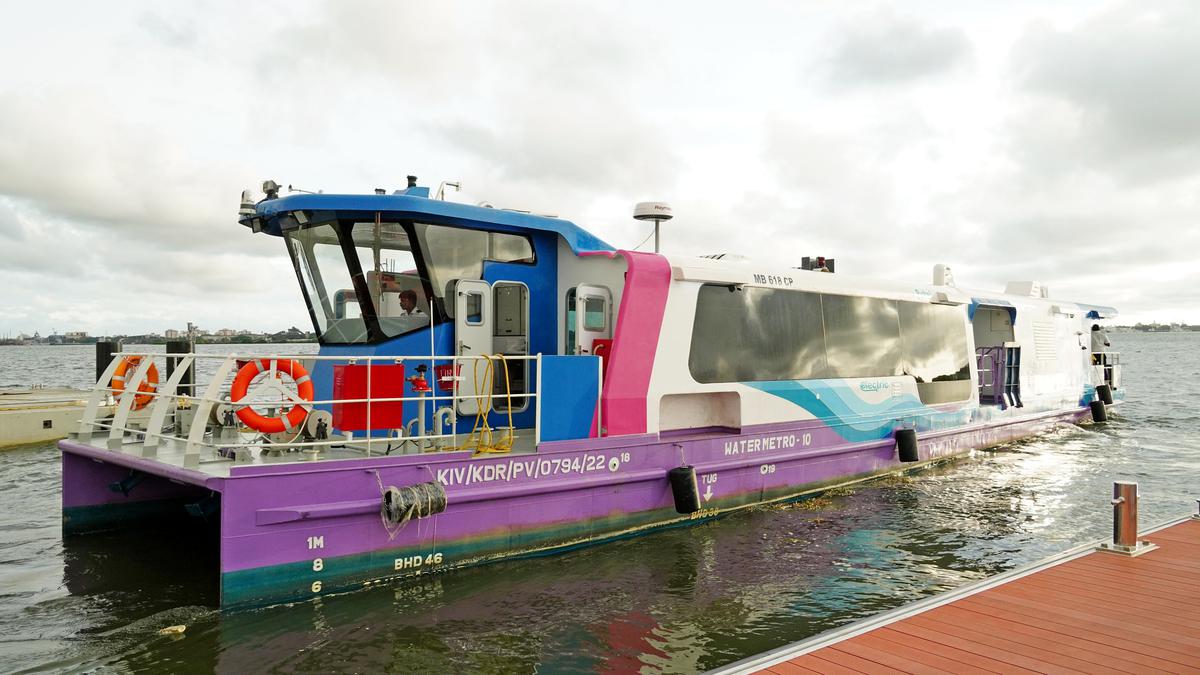 The INR747-crore Kochi Water Metro project that Prime Minister Narendra Modi will launch in Thiruvananthapuram on Tuesday is the fruition of efforts that began as early as in 2014. The project envisages 78 air-conditioned electric ferries in the Greater Kochi area, thus becoming a waterway extension of Kochi Metro. A total of nine of the 23 ferries that can carry 100 passengers, for which Kochi Metro Rail Ltd (KMRL) placed orders for, have been delivered by Cochin Shipyard, while the rest are expected by year end.
Another 55 ferries that can carry 50 passengers to be operated in relatively shallow waterbodies are expected to follow suit. Dileep Krishnan, former Head of the Department of Ship Technology, Cochin University of Science and Technology (CUSAT), spoke of how the water-transport project was conceived by former managing director of the KMRL Elias George -- a naval architect who passed out from CUSAT and went on to become the Additional Chief Secretary. He says the aim was to provide a metro-rail-like commuting feel to passengers from West Kochi, Vypeen, and Willingdon Island which, although being home to a few lakh people, are not linked by Kochi Metro.
"The Water Metro ferries will help integrate the populace and provide them with ride quality and safety that the metro rail provides, thanks to the KMRL insisting on a host of factors which include aesthetics that are similar to the metro. This attempt at inclusiveness in travel has not been attempted anywhere else in India." This aim catalysed the project from what would have been a water transport project of a lesser scale for Kochi under the Central government's JNNURM scheme to a mega project that would link locales in mainland Kochi with 10 islands in the backwaters.
What followed was Mr. George directing the preparation of an initial DPR by a team comprising, among others, Prof. Krishnan and K.
Sivaprasad, naval architect who taught Ship Technology students at CUSAT. "We found that Kochi Metro will be viable only if we integrated it with water transport and road traffic," says Mr. George.
"That most of the islanders were not as affluent as their city counterparts was another reason we were keen to provide them with seamless connectivity to the mainland.
German funding agency KfW loved the idea and agreed to provide a soft loan.
This will ultimately boost tourism as well and make Kochi a truly global city," he says.
COMMents
SHARE
References