US government sets out blueprint to decarbonise transport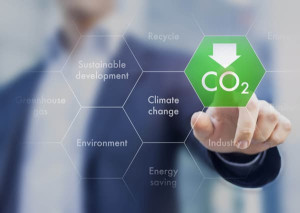 The Biden Administration has released the US National Blueprint for Transportation Decarbonization. It sets out an interagency framework of strategies and actions to remove all emissions from the transportation sector by 2050. Jointly announced by US Secretary of Energy Jennifer M.
Granholm, US Secretary of Transportation Pete Buttigieg, US Secretary of Housing and Urban Development Marcia Fudge, and Environmental Protection Agency Administrator Michael S. Regan, the blueprint offers a whole-of-government approach to addressing the climate crisis and meeting President Biden's committed goals of a 100% clean electrical grid by 2035 and Net Zero carbon emissions by 2050. The transportation sector – which includes all modes of travel through land, air, and sea to move people and goods – accounts for a third of all US greenhouse gas emissions.
Front and centre in the plan is to develop and deploy clean-energy technologies such as electric vehicles and hydrogen and sustainable fuels, while also building out the supporting infrastructure for clean transportation will create jobs and strengthen America's energy independence. The plan identifies the deployment of zero emission vehicles and fuels as the most meaningful drivers to decarbonise the sector, including all modes of transporting people and goods by land, air and sea. Hydrogen opportunities highlighted include the long-term opportunity in long-haul heavy trucks, plus the opportunity in rail and maritime, with the build-out of clean-hydrogen infrastructure being essential.
Zero emission vehicles are envisaged to include hydrogen fuel cell EVs for both passengers and freight. The DOE's National Clean Hydrogen Strategy and Roadmap, which was published in draft in September 2022, is referenced as setting out many key planks of federal hydrogen-economy plans. The Biden administration has made climate action a key focus, beginning with the return of the US to the Paris Agreement on the president's first day in office, committing the country to achieve Net Zero by 2050, and following up with an interim target to reduce economy-wide greenhouse gas (GHG) emissions by 50% to 52% in 2030.
Biden has also introduced laws allocating billions in investment towards clean infrastructure and energy, including the Bipartisan Infrastructure Law (BIL) and Inflation Reduction Act (IRA).
The blueprint calls for the development of detailed action plans for transportation decarbonisation across three broad timeframes, with near-term actions through 2030 focused on maximizing the impact of the BIL and IRA investments, setting targets across all travel modes, working with international partners on plans and standards for shipping and aviation, and investing in the development of clean technologies, mid-term (2030-2040) actions focused on scaling the deployment of clean solutions, and longer-term (2040-2050) plans, such as supporting the full replacement of legacy vehicles to ZEVs, and actions ensuring the an equitable and sustainable transition.
The blueprint will soon be followed by more detailed decarbonisation action plans.