US flights disrupted after FAA alert system outage
US flights disrupted after FAA alert system outage

Aviation authority says technicians working to restore system that alerts pilots about hazards or changes at airports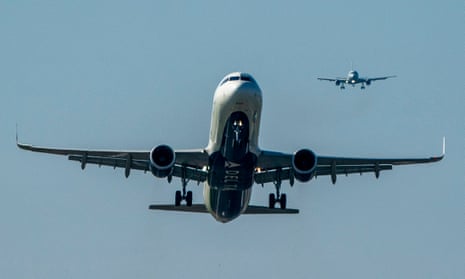 Domestic flights across the US were grounded until at least 9am ET (2pm GMT) on Wednesday, after an IT failure in a critical aviation safety system.
The Federal Aviation Administration (FAA) system that alerts pilots and airlines about any hazards was not functioning.
The White House said there was no evidence of a cyber-attack but the causes of the IT failure would be investigated in full by the Department of Transportation.
International US-bound flights were continuing to take off from Europe and elsewhere.
The aviation regulator said its Notam (Notice to Air Missions) system had "failed" and it was working to restore it.
It said: "While some functions are beginning to come back on line, National Airspace System operations remain limited."
The FAA said it had "ordered airlines to pause all domestic departures until 9am ET to allow the agency to validate the integrity of flight and safety information".
More than 400 flights were delayed within, into, or out of the US as of 5.31am ET, the flight tracking website FlightAware showed. It was not immediately clear if the outage was a factor.
The White House press secretary, Karine Jean-Pierre, said Joe Biden had been briefed on the FAA system outage.
She said: "There is no evidence of a cyber-attack at this point, but the president directed [the Department of Transportation] to conduct a full investigation into the causes. The FAA will provide regular updates."
More than 20,000 flights were scheduled to depart airports in the US on Wednesday, according to aviation analytics firm Cirium, with almost 2.9m seats.
The delays affected carriers around the US.
American Airlines, the biggest carrier by volume, said it was working with the FAA to minimise disruption.
United Airlines said it had paused all domestic flights.
A Notam is a notice containing information essential to personnel concerned with flight operations, but not known far enough in advance to be publicised by other means.
Information can go up to 200 pages for long-haul international flights and may include items such as runway closures, general bird hazard warnings or low-altitude construction obstacles.
Topics