Preliminary reports reveal reason behind 10,000 US plane delays
FAA lifts grounding order on flights after computer outage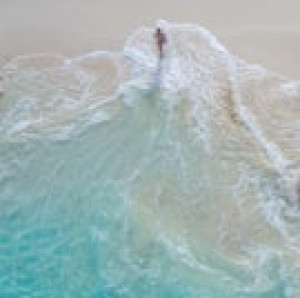 Sign up to Simon Calder's free travel email for weekly expert advice and money-saving discounts

Get Simon Calder's Travel email

The Federal Aviation Administration (FAA) said a corrupted database file was the reason behind the nationwide grounding of nearly 10,000 flights for the first time in two decades. Preliminary findings traced the cause to a "damaged database file", ruling out earlier speculation of a cyberattack.
The same file reportedly corrupted both the main system and its backup. An engineer "replaced one file with another" without realising the mistake, a senior official briefed on the internal review told ABC News. "It was an honest mistake that cost the country millions."
A key system used to notify pilots and ground staff of hazards and alerts suffered a "major failure" on Tuesday night. The fault lay with the NOTAM (Notice to Air Missions) system, which keeps pilots and other airport staff updated about aviation hazards and airport facilities. The FAA was able to lift the ground stop at around 9am on the East Coast, but the damage had been done to schedules for the day. Most airlines are waiving fees for passengers to rebook travel.
Show latest update

1673465882
Boebert calls Buttigieg 'clueless' and not qualified.
Twitter reacts.

Rep Lauren Boebert has hit out at Transportation Secretary Pete Buttigieg over the Federal Aviation Administration's decision to order a groundstop at US airports this morning. The Republican lawmaker from Colorado tweeted: "Every plane in America is currently grounded due to a system error." "Mayor Pete, bravo," she added. "This is what happens when you hire clueless liberals for jobs they aren't qualified to do."
Other Twitter users were not impressed with Ms Boebert jab at Mr Buttigieg with many pointing out her own limited qualifications, accusing her of making a cheap attack, and calling her an attention seeker and a fraud. TV host and producer Andy Cohen shot back: "Hiring a clueless wingnut is certainly paying off for your constituents, you psychopath." Oliver O'Connell11 January 2023 19:38
Senate Commerce committee to investigate FAA computer outage

A US Senate panel will review the cause of a Federal Aviation Administration computer system outage that sparked a nationwide ground stop and delayed or canceled more than 7,000 US flights, Senate Commerce Committee Chair Maria Cantwell said on Wednesday.
The outage occurred overnight on Tuesday and US flights were slowly beginning to resume departures on Wednesday. "We will be looking into what caused this outage and how redundancy plays a role in preventing future outages. The public needs a resilient air transportation system," Ms Cantwell said.
The ground stop was lifted by the FAA shortly before 9am ET. Many lawmakers from both parties urged action to prevent a future disruption. Oliver O'Connell11 January 2023 19:57
House committee chair wants to know how this can prevented in future

Representative Sam Graves, chairman of the House Transportation and Infrastructure Committee, said he had many questions concerning the outage and the subsequent problems caused.
"I expect the FAA to provide a full briefing to members of Congress as soon as they learn more," he said. Mr Graves added that he also expected the Transportation Department to "do right by passengers it has wronged". The committee, he said wanted to "make sure that we know what went wrong, who's responsible, and how this is going to be prevented in the future".
Oliver O'Connell11 January 2023 20:04
Buttigieg says ground stop was 'right call'

The cause of the problem with a pilot-alerting NOTAM system is unclear, but US officials said they had so far found no evidence of a cyberattack. US Transportation Secretary Pete Buttigieg told CNN an issue with overnight "irregularities" with safety messages sent to pilots prompted the outage. He said the ground stop was the "right call" to make sure messages were moving correctly and there is no direct evidence of cyberattack.
The outage occurred at a typically slow time after the holiday travel season, but demand remains strong as travel continues to recover to near pre-pandemic levels. Oliver O'Connell11 January 2023 20:20
Canada suffers same mysterious air system outage as US

Canada's air traffic system suffered a similar outage to the one that occurred in the US for a brief period on Wednesday. US air travel was badly disrupted by the failure of the Federal Aviation Administration's Notice to Air Missions system (NOTAM) overnight on Tuesday, forcing a full ground stop of domestic aviation on Wednesday morning.
Nav Canada, the Canadian national air navigation service provider, released a statement just after 12.30pm as US airlines struggled to resume normal service. Read more: Oliver O'Connell11 January 2023 20:40
White House stands behind Buttigieg

The president "respects the secretary and the work that he has been doing" to hold airlines accountable, White House press secretary Karine Jean-Pierre told reporters on 11 January.
Alex Woodward reports. Oliver O'Connell11 January 2023 20:56
Flight delayed or cancelled due to the FAA system outage? Experts share some advice

Thousands of travelers were stranded at US airports on Wednesday due to an hours-long computer outage at the Federal Aviation Administration.
More than 1,000 US flights were cancelled early in the day and almost 7,000 flights were delayed, according to the tracking site FlightAware. That number continued to climb in the afternoon. Staying calm and knowing your rights can go a long way if your flight plans are disrupted, experts say.
Here's some of their advice for dealing with a flight delay or cancellation: Oliver O'Connell11 January 2023 21:10
More than 10,000 flights impacted by outage

By 4pm ET the total number of flights impacted by the FAA outage topped 10,000. The total number of flights delayed within, into, or out of the US stood at 8,783, while the total number of cancellations was 1,276, according to FlightAware.
Nevertheless, the FlightAware MiseryMap showed some improvement. Most airports that had earlier recorded delays or cancellations to more than three-quarters of their flights had improved to around half of their flights being impacted. There are still notable problems in Charlotte, the DC area, and in Denver.
Oliver O'Connell11 January 2023 21:14
Pilot association encourages patience as airlines get back on schedule

The Air Line Pilots Association released the following statement after the resumption of air traffic operations this morning. "We are in regular contact with [the FAA] and will continue to work with them and airline managements to ensure our aviation system continues to be as safe as possible," it reads. "Airline pilots are #TrainedForLife to handle unique situations such as this." Later the group added: "We understand the disruptions and frustrations this is causing and we encourage patience by all as we work to return the air transportation network to normal operations."
Oliver O'Connell11 January 2023 21:22
Watch: Passengers walk back to gate after boarding due to FAA computer outage

Passengers forced to walk back to gate after boarding due to FAA computer outage
Oliver O'Connell11 January 2023 21:40