John Grogan obituary: Dundee man's transport career spanned seven decades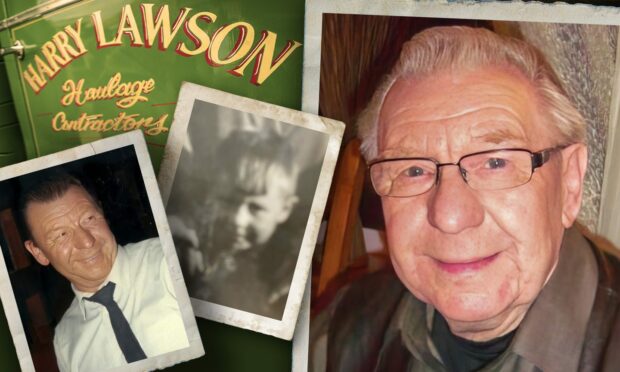 Retired Dundee HGV driver John (Jack) Grogan has died aged 94.
[[title]]

[[text]]
John Grogan, whose career in transport in Dundee spanned seven decades, has died aged 94. He began helping his coalman father tend his horses at the age of seven or eight and progressed to became an HGV driver. John, known as Jack, was still driving until last year, helping out with his daughter Mandy's dog-grooming business.
He was born in December 1928 to John, a coalman with the railway, and his wife Roseann. He went to Rosebank primary school and Logie secondary and although he passed the exams to attend Harris Academy, his parents could not afford the uniform. Instead, he went to work as a despatch clerk in the office of tarpaulin manufacturer, Brattice, where he oversaw orders and invoices.
It was there he met his future wife, Martha, and the couple married at the Salvation Army citadel in 1953. They went on to have four of a family, Geoff, John, David and Mandy.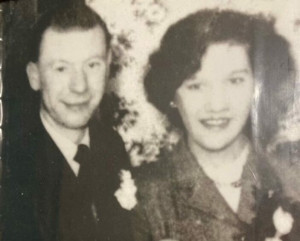 Jack and Martha Grogan in their younger years.
Martha came from a family of 16 children, who lived in an extended home in Beechwood. The couple set up home in East Milne's Wynd in Dundee before a move to Whorterbank.
In 1959 they got the keys to a home in Duncraig Road, Charleston. Jack trained as an HGV driver and worked for Allisons and British Road Services before spending 30 years driving for Harry Lawson.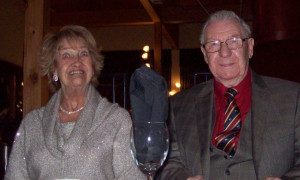 Martha and Jack Grogan.
Although he retired aged 65, he was often asked back to do occasional jobs for Harry Lawson. In retirement, Jack and Martha enjoyed many foreign holidays including to Thailand and Dubai.
In 2013, we visited the couple as they marked their diamond wedding anniversary and Martha told us: "He takes amazing care of me. He cooks, he does the ironing and takes care of just about everything."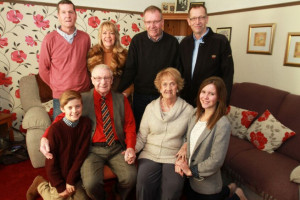 Jack and Martha on their diamond wedding anniversary with, front from left, great-grandson James, great- granddaughter Lauren and back, from left, David, Mandy, Geoff and John.
In response, Jack quipped: "It took 60 years but she's finally got me very well trained." Sadly, four years after their special anniversary, Martha died but John remained active.
He took a particular interest in his garden. Mandy said: "He had driven for probably 75 years although he never had to sit a test and remained active until last October when he took his car for its MoT." Jack was grandfather to Geoffrey, Lynsey, Nicola and Joanne and great-grandfather to Lauren, James, Ben, Jake, Neve, Holly, Mason and Skyler.
You can read the family's announcement here.
Already a subscriber? Sign in
[[title]]

[[text]]
Close