HGV driver involved in fight with colleague was unfairly dismissed, tribunal rules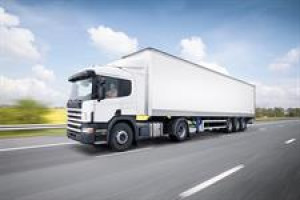 An HGV driver who got into a physical altercation with a colleague was unfairly dismissed after 'procedural' flaws during disciplinary proceedings, a tribunal has ruled.
The London South Tribunal heard that A Milea, an HGV driver employed by DHL Services (DHL), was dismissed without notice on 15 February 2022 after a physical altercation with a co-worker who allegedly spat at him and caused him to pull over on to the hard shoulder of a motorway.
The tribunal ruled that DHL failed to show that it truly believed Milea was at fault for misbehaviour, or that such a perception was supported by solid evidence. Additionally, it stated that "failing to advise Milea of the precise criticisms or claims he must address during an appeal hearing constituted a procedural error, and no reasonable employer would have done so".
---
NHS worker who threatened to rip off colleague's beard was unfairly dismissed, tribunal rules Train driver who shared racially charged posts after being 'sucked in' to Twitter during Brexit was unfairly dismissed, tribunal rules
Cleaner unfairly dismissed after making protected disclosures about working conditions, tribunal rules
---
A further claim for breach of contract was dismissed.
Milea was employed as an HGV driver at DHL's Gatwick depot from 4 January 2016 until his dismissal without notice in February 2022.
The tribunal heard that on 17 January 2022 Milea was involved in an altercation with his co-worker, AT, on the way back from a meeting they had both attended in Enfield. It heard that, throughout the return trip, AT started to speak to Milea in an increasingly disparaging manner, referring to him as his "dog", labelling him a liar, and making threats against him and his family.
---
Get more HR and employment law news like this delivered straight to your inbox every day – sign up to People Management's PM Daily newsletter
---
According to Milea's witness statement, AT spat in his face and on his glasses, which caused him to pull over on to the hard shoulder, where he made a phone call to his first-line manager at the Peterborough depot, MM.
However, when giving oral evidence, Milea said multiple times that he made the call during a heated exchange and that, after MM hung up, AT spat at him.
The tribunal heard that, in a witness statement, MM claimed Milea informed him over the phone that he and AT required some clarification on something, and then AT inquired about a work-related matter; after responding MM instructed the two passengers to remain calm, which Milea replied to him they were only having a conversation and not to worry.
The tribunal determined it was "unlikely both that Milea would have phoned MM quickly after [being] spat on, and also that he would have neglected to report this to MM", meaning the phone call came before AT spat at Milea.
The tribunal heard that Milea pulled on to the hard shoulder after AT spat at him because part of the spittle had landed on his glasses, which needed cleaning. Milea then urged AT to get out of the vehicle, to which AT replied: "Make me." Milea continued to drive the two of them back to Gatwick.
Milea continued to testify before the tribunal, claiming that, as soon as he parked the van at Gatwick, AT began striking him and placing him in a headlock.
AT said he put Milea in a headlock because he tried to push him out of the van, and didn't deny punching Milea.
The tribunal believed that AT put Milea in a headlock and punched him as a result of Milea first attempting to push him out of the van, and said this would explain the sudden escalation by AT.
After the two of them exited the van, Milea phoned the police, who arrested AT and took him into custody, though no further action was taken. Milea also gave his regional manager, AE, a picture of the facial injuries caused by the attack, along with a crime reference number.
On 18 January 2022, Milea received a telephone call from AE stating that he was suspended pending an investigation into the incident. Milea then received a letter inviting him to attend an investigation meeting, to which he was able to bring someone – a work colleague or a trade union representative – to accompany him.
On 11 February, Milea appeared in a disciplinary hearing where Ms Hack, the hearing officer, informed him that he would be summarily dismissed.
On 17 February, Milea received a disciplinary decision letter confirming his dismissal for gross misconduct. "I am convinced that both you and your colleague had a part to play in the events that unfolded and that accountability sits with both parties," the letter read, adding that "based on the actions that took place that day, there has been a significant breakdown in trust and confidence in the employer-employee relationship".
Hack decided to dismiss Milea for gross misconduct after he violated the company's mobile phone device safety policy, health and safety policy, grievance policy and disciplinary policies.
Hack believed that both parties had made physical contact in the van and "this was against the company's disciplinary and grievance policies against fighting and physical assault", she said.
According to Hack, Milea's entry into AT's personal space is what caused the headlock and the subsequent violent altercation. Milea appealed the decision but was unsuccessful.
The tribunal ruled that Milea was unfairly dismissed because DHL had not demonstrated that it felt that Milea was culpable regarding this component of misconduct, or that such a belief was based on reasonable grounds.
It added that the counsel for the disciplinary had "failed to consider whether it was appropriate to impose a sanction of summary dismissal or whether some lesser sanction would have sufficed. Additionally, it is procedurally improper to not inform the claimant precisely what criticisms/allegations he must address in an appeal hearing."
The tribunal also felt that Hack's testimony regarding Milea's alleged attempt to push AT out of the van was not supported by her written conclusions, and that it was "imperative" to determine who started this particular physical altercation given Milea's claims that he was the victim of an unjustified attack.
Judge Krepski said procedural flaws, including the meeting minutes' contradictory responses regarding employee representatives and the claimant's lack of access to AT's investigation meetings minutes, would not have made an otherwise fair and reasonable process unfair.
For this reason, the tribunal ruled that Milea was unfairly dismissed by DHL.
His basic and compensatory awards were reduced by 50 per cent, and so Milea was awarded a basic award of GBP1,998.50 and a compensatory award of GBP2,594.88.
Andrew Willis, associate director of legal at Croner, said it was "imperative" that employers genuinely believe the employee was guilty of misconduct, that this belief was based on reasonable grounds, that a reasonable investigation and fair process was completed and that dismissal was a reasonable outcome.
He added: "Employers can learn from this case that dismissals will not always be the most appropriate response when dealing with conduct issues.
They should take time to carefully consider all the facts of the case and the evidence available, and whether it meets the required dismissal tests before deciding on their sanction."
DHL has been approached for comment.
Milea could not be reached.