Airline execs, transport minister to be grilled by MPs over travel chaos: what to expect
Canada's transport minister and executives of the country's major airlines, including Sunwing, will face questioning from lawmakers on Thursday over the chaos faced by travellers over the winter holidays.
The House of Commons Transport, Infrastructure and Communities committee is probing the lengthy travel delays and the treatment of thousands of air and rail passengers who faced cancellations and rescheduled trips. Although severe storms across the country were a major factor, the committee is looking into how the air and rail industries could better prepare for worsening winter conditions and improve their customer relations services, and whether the government is properly protecting travellers who face interruptions to their plans.
Read more: What led to holiday travel delays?
Sunwing, airline execs set to face committee
Read next: Air Canada customer battles airline after AirTag tracks missing bag stuck over 8,000 km away From 10:30 a.m. to noon ET on Thursday, executives with Air Canada, WestJet and Sunwing will appear. Story continues below advertisement
They include Kevin O'Connor, vice-president of system operations control with Air Canada, and David Rheault, vice-president of government and community relations at Air Canada; Andrew Gibbons, vice-president of external affairs with WestJet, and Scott Wilson, vice-president of flight operations at Westjet; and Len Corrado, president of Sunwing, and Andrew Dawson, president of tour operations at Sunwing Travel Group. After the executives testify, officials with Montreal, Toronto and Vancouver's airport authorities will appear from noon to 1:30 p.m. ET.
Transport Minister Omar Alghabra and transport department officials will testify from 2:30 to 3:30 p.m. ET. More department officials and members of the Canadian Transportation Agency will then speak from 3:30 to 4:30 p.m.
ET.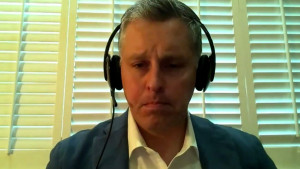 1:06 Canada travel chaos: Transport committee calls treatment of passengers 'unacceptable' The meeting will be televised by parliamentary services for Canadians to watch live.
Trending Now
Thursday's meeting was scheduled after committee members unanimously voted Monday to hear from Alghabra and industry executives. Story continues below advertisement
During Monday's meeting, the transportation committee also agreed to hear from VIA Rail. No officials from that organization were listed as appearing on Thursday. Committee meetings beyond Thursday were not immediately scheduled.
The committee's motion on Monday also indicated members want to hear directly from Canadians who were impacted by the delays.
Read more: 'Unacceptable' travel chaos will face committee study. Here's who MPs want to appear
Read next: Website of scrutinized B.C. charity shows directors with Chinese Communist Party officials
Last week, Corrado and Dawson apologized to customers in a joint statement for Sunwing's role in holiday travel delays. Hundreds of Canadians were stranded in Mexico and other sunny destinations over the holidays when Sunwing cancelled flights due to a major winter storm. Passengers described being shuffled between hotels, sometimes arriving to find there were no rooms booked for them.
The stranded Canadians said Sunwing officials also passed along inaccurate and incomplete information about when they might be able to head home. "We regret that we did not meet the level of service our customers expect from Sunwing," Corrado and Dawson said in the joint statement. "We had clear failures in execution, particularly in responding to weather-related delays and the aftermath of severe weather disruptions, which limited our ability to reposition aircraft and crew to other airports to help alleviate the backlog in flights."
Story continues below advertisement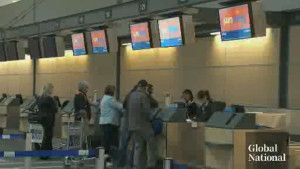 2:02 Travel chaos: What recourse are passengers seeking from airlines? VIA Rail apologized to its customers on Tuesday for its service during the holiday storm, and said it would be launching an external review of its performance over the season. VIA Rail left passengers in the lurch as the massive winter storm caused cancellations and delays throughout the Christmas weekend.
Passengers already on board a VIA Rail train became stuck overnight near Kingston, Ont., after a train derailed, forcing them to spend nearly 21 hours on the train with minimal food and water. In an exclusive interview with Global News last week, Alghabra said he would testify before the committee on the travel disruptions if asked. — with files from Global's Aaron D'Andrea and Saba Aziz
(C) 2023 Global News, a division of Corus Entertainment Inc.