BYD Reveals New eBus Blade Platform, Announces Two New Electric Trucks For Europe
Chinese automaker, BYD has revealed its new eBus Blade Platform along with two new zero-emission eTrucks for European customers and an upgraded model in its eBus lineup. Representatives of the automaker made these revelations at the ongoing IAA Transportation 2022, holding in Hanover, Germany.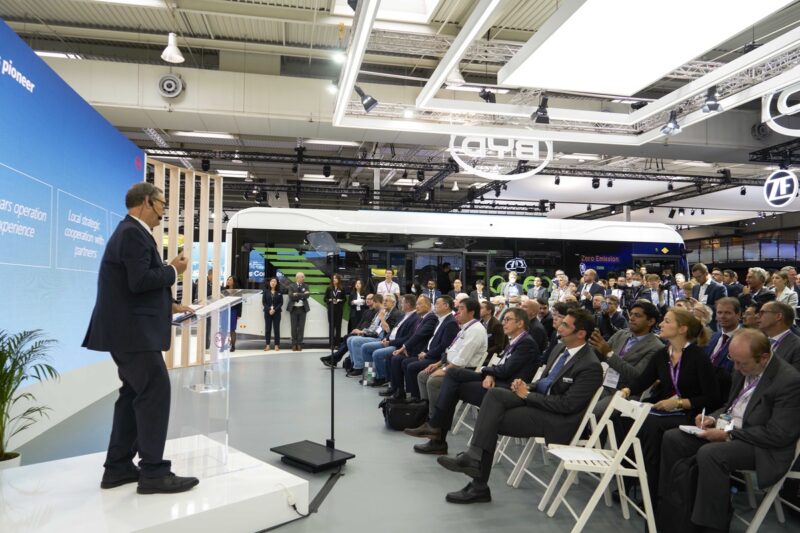 BYD Stand at IAA Transportation 2022
According to the automaker, the new eBus Blade Platform uses BYD's unique Blade Battery cell-to-pack (CTP) technology and is stronger than traditional batteries. The company also stated that the battery has passed several tests, including the Nail Penetration Test, which is considered the ultimate battery safety test.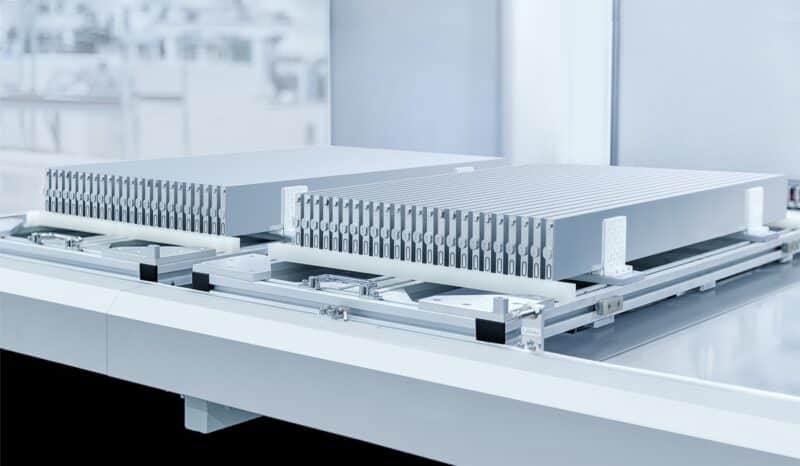 BYD Blade Battery
Launched in 2020, the BYD Blade Battery is a lithium iron phosphate (LFP) battery with a special design that allows it to save space by 50% compared to traditional LFP batteries.
The automaker has been using Blade Batteries in all its EVs since July 2021 and claims that it is comparatively better than other LFP batteries and ternary lithium batteries. BYD supplies battery products to Jinkang Automobile, China FAW, Changan Automobile, Dongfeng Motor, and GAC BYD. With this new eBus Blade Platform, the manufacturer can now equip its electric buses with the Blade Battery.
The space-efficient design of the blade battery will allow BYD buses to drive longer ranges and also reduce chassis weight.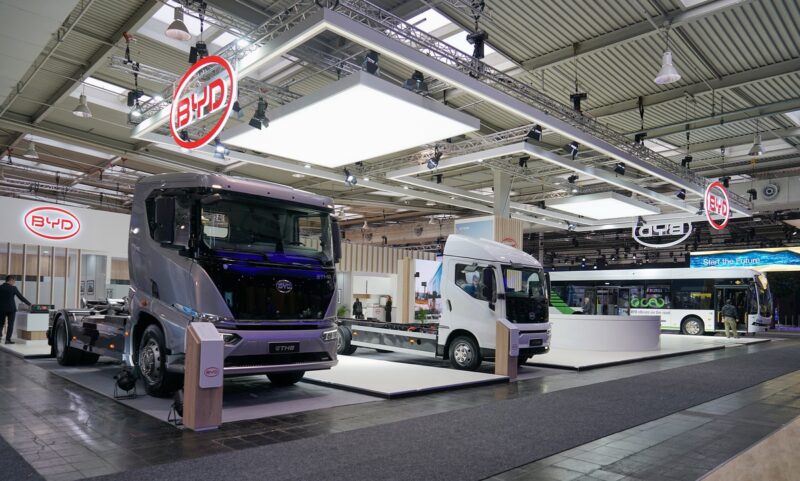 BYD ETM6 7.5 Tonne and ETH8 19 Tonne truck
Also at the event, two pure electric trucks, the ETM6 7.5 Tonne urban delivery truck and the ETH8 19 Tonne truck designed for logistics and waste collection made their debut. BYD also displayed its upgraded 12m eBus at the event. According to the company, the vehicles were designed for European customers.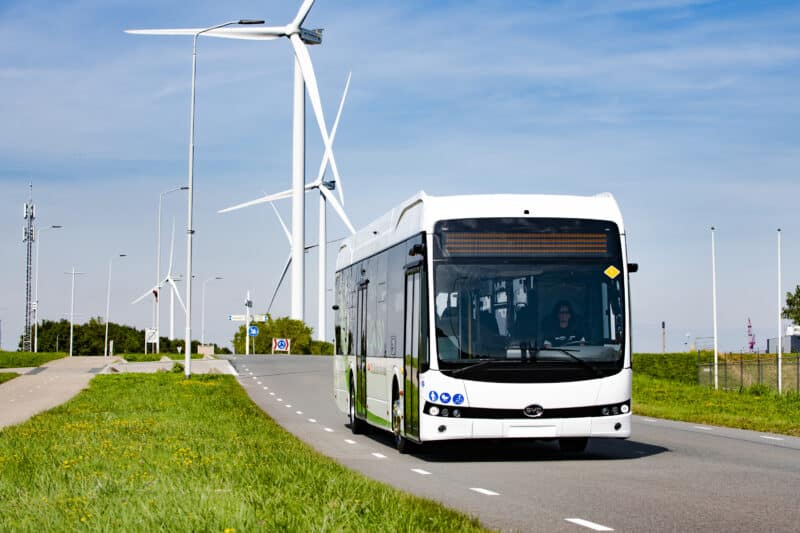 BYD's upgraded 12m eBus
The IAA Transportation is an event that showcases innovations in vans, trucks, buses, and trailers.
The event occurs in even-numbered years and is returning after the 2020 edition was canceled due to the Covid-19 Pandemic. It is one half of a two-part show. The other part - the IAA Mobility - caters to passenger vehicles, and holds in Frankfurt on odd-numbered years.
Mr. Javier Contijoch, eBus Sales Vice President at BYD Europe Commercial Vehicles, said: "We are pleased to introduce BYD's latest technological innovations to European customers, spanning eTrucks and eBuses. The launch of our eBus Blade Platform is especially exciting and represents a further progression in electrification for this sector.
We already enjoy solid relationships with many strategic partners and look forward to establishing more collaborations, to bring localized services and high levels of knowledgeable support and value to customers in Europe. We assist this further with BYD's unique capability to offer total solutions supporting energy management and charging infrastructure. We see the future as electric, and through partnerships, we want to help European customers have the smoothest of journeys as they electrify their fleets," he said.
Source: BYD
You might also like