Daimler kickstarts production of new electric truck (OTCMKTS:DTRUY)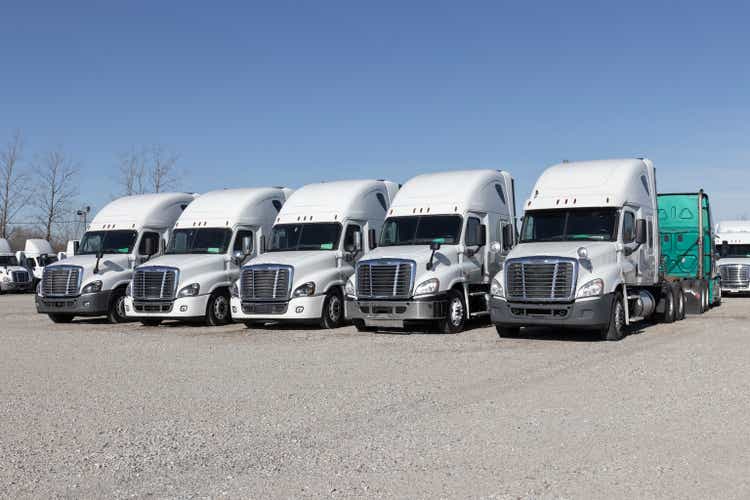 jetcityimage
Daimler Truck (OTCPK:DTRUY) announced the production of its new waste disposal truck, the eEconic, on Friday. The new model aimed to make inroads into the European work truck market follows after the release of the eActros long haul transport truck.
The new eEconic model has been undergoing tests since May.
"We are putting the first electrically powered and series-produced Mercedes-Benz Special Truck on the road," .Dr. Ralf Forcher, Head of Mercedes-Benz Special Trucks said. "The exchange with our customers has shown: cities and municipalities want CO2-neutral vehicles for their fleets. Especially with regard to large cities, there is a need for quiet, clean and safe logistics and waste disposal solutions.
And we offer just the right truck for this."
The production of the truck will be commenced at the existing Mercedes-Benz (OTCPK:DDAIF) Special Trucks assembly line.
The factory in Worth, Rhineland-Palatinate will host the manufacturing.
Read more on recent plant production moves by Mercedes.